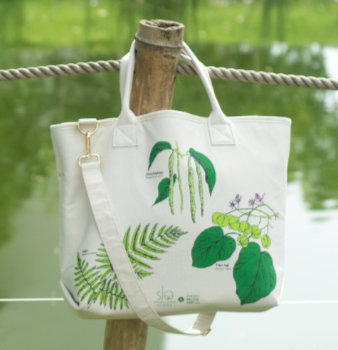 Philippine Native Produce Market Tote: A Collaboration with Slo Store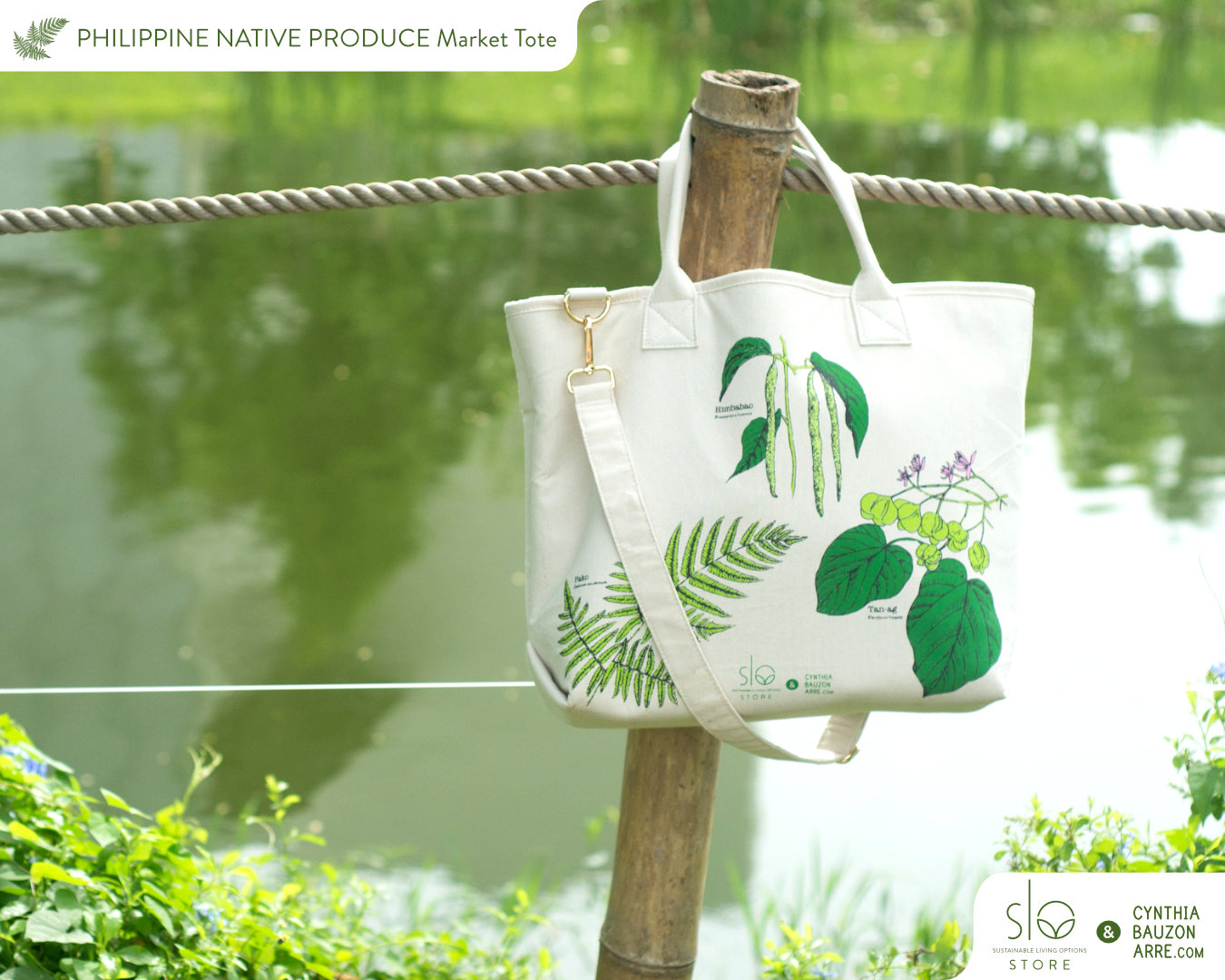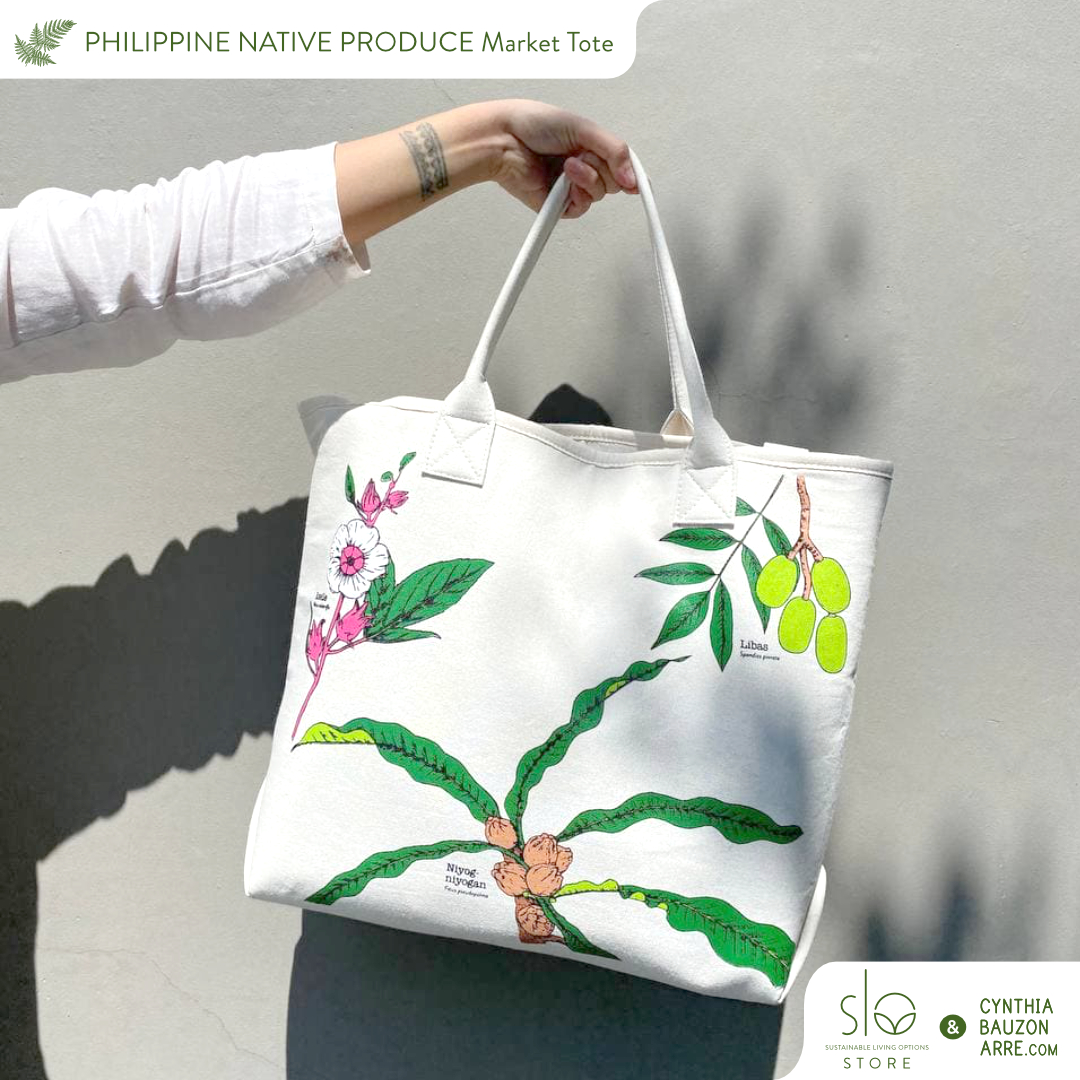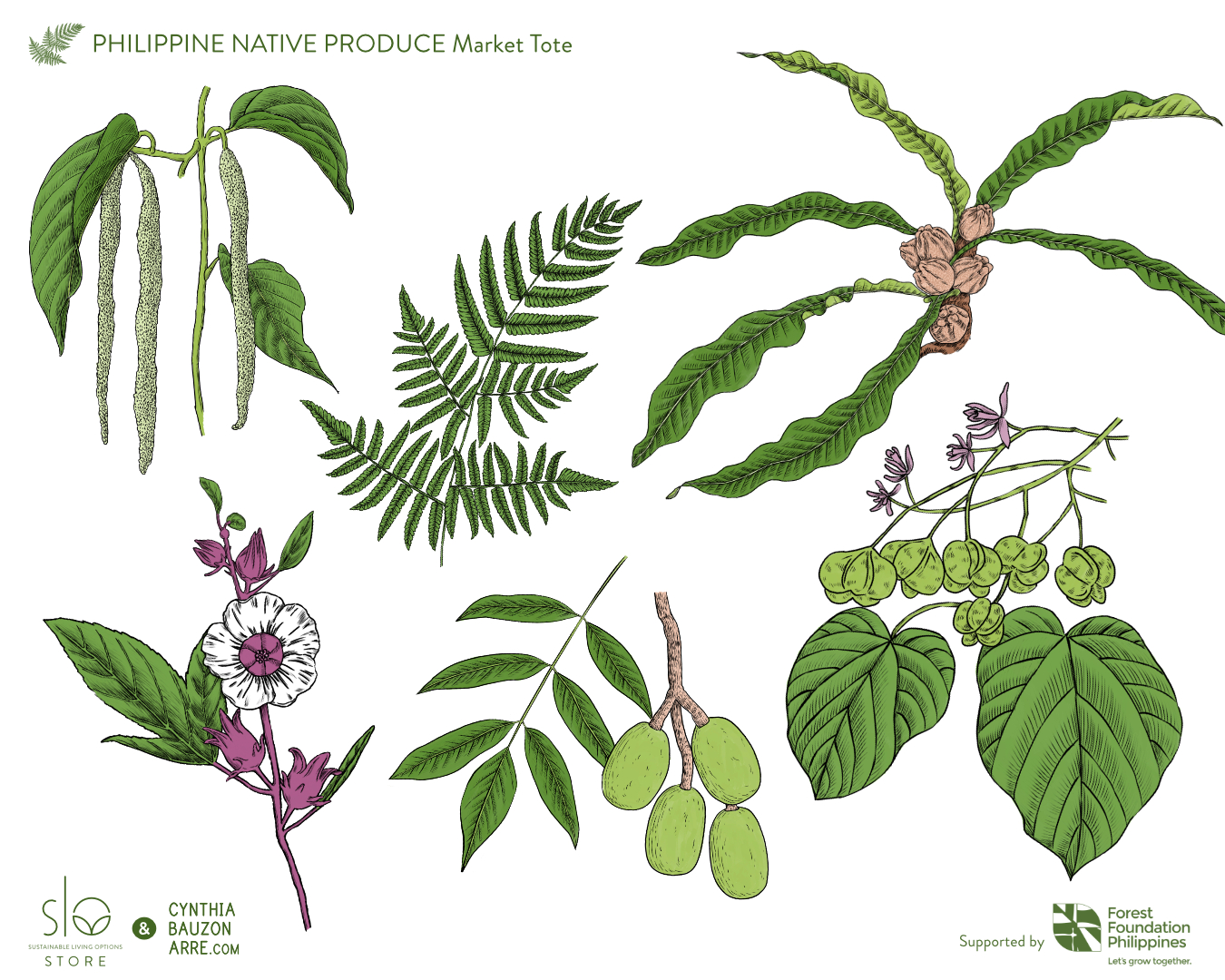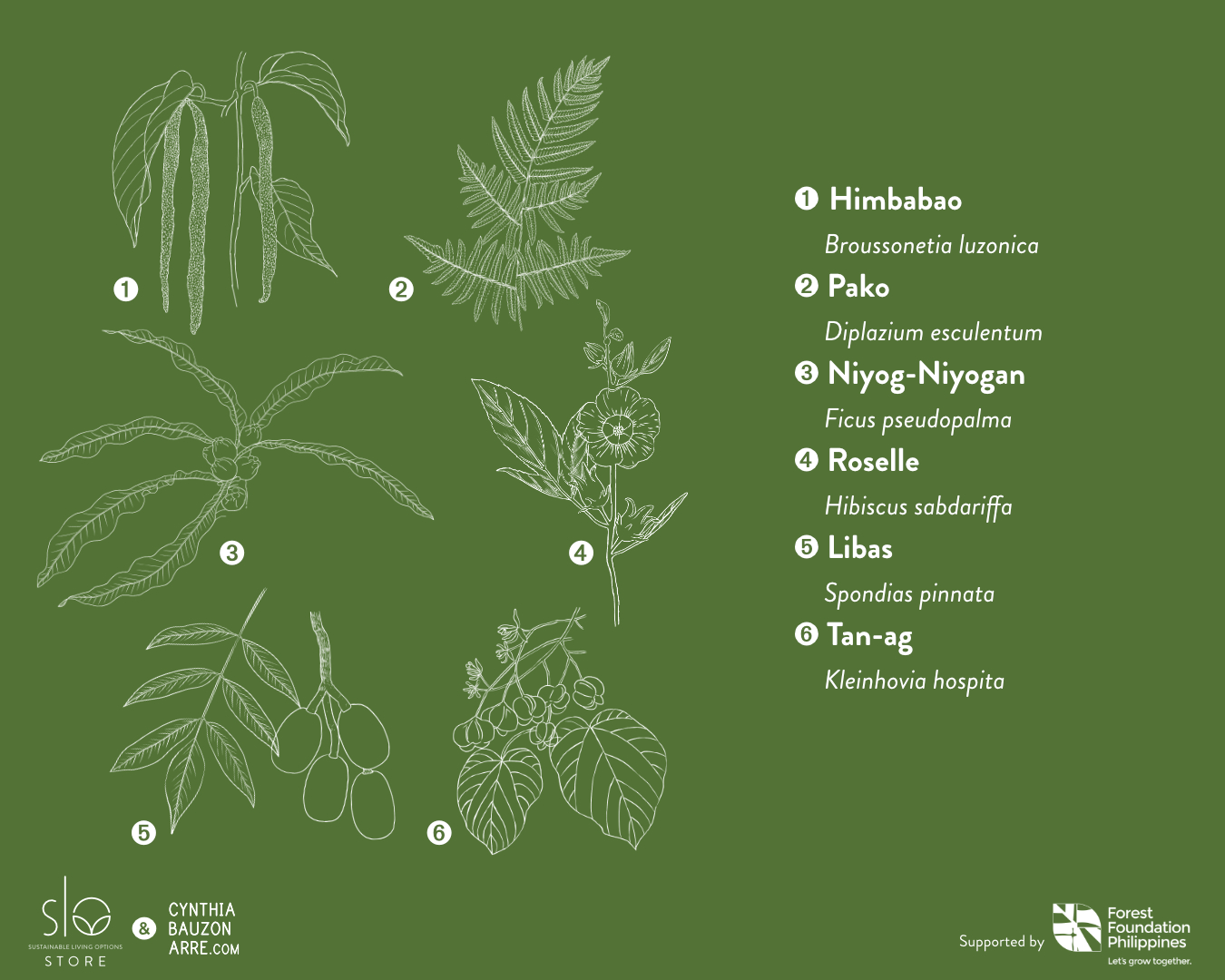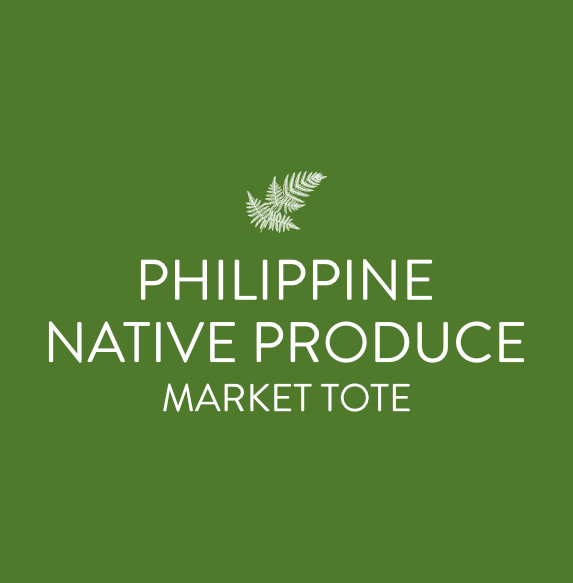 The Philippine Native Produce Market Tote is a project with Slo Store's Aryann Avenido. Constructed by a local bagmaker following Aryann's design, each tote is made of carefully-sourced sturdy canvas and features several compartments to make carrying groceries and other essentials a breeze.. We also had my illustrations of six food-bearing native plants, namely Himbabao, Tan-ag, Pako, Roselle, Niyog-Niyogan, and Libas, silk-screened on the bag as a way to communicate their nutritional value as well as showcase their beauty.
The project was implemented with the support and guidance of Forest Foundation Philippines. Orders for the bag can be placed through the webshop. A portion of the proceeds from the initial batch will go to Philippine Parks & Biodiversity to support underequipped forest rangers in Ipo Watershed with their patrolling & operations.
UPDATE: A total of Php 8,220 from the 1st & 2nd batch sales was raised and donated to PPBCSI. Here's the link to the transparency report.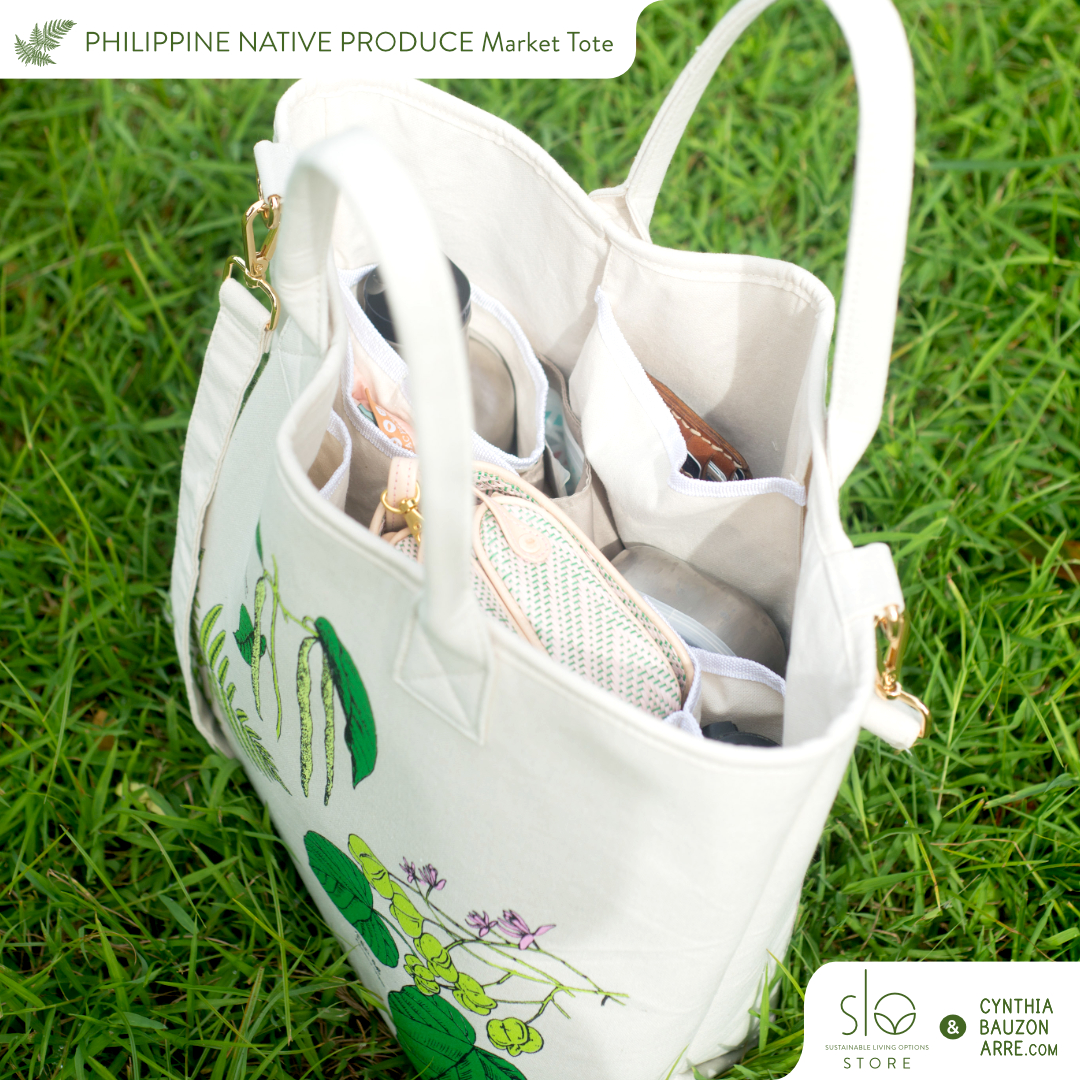 * The Philippine Native Produce Market Tote can be ordered through Slo Store. This collection was initially produced under the #DrawNativeTreesPh initiative. A portion of our proceeds will go to the production of more items that can help spread the advocacy. 
* All photos on this page are courtesy of Slo Store and Aryann Avenido.