The Heads Set: The Eraserheads Box Set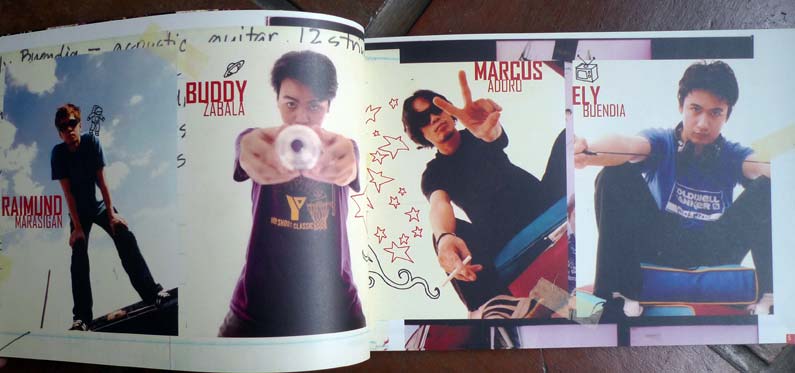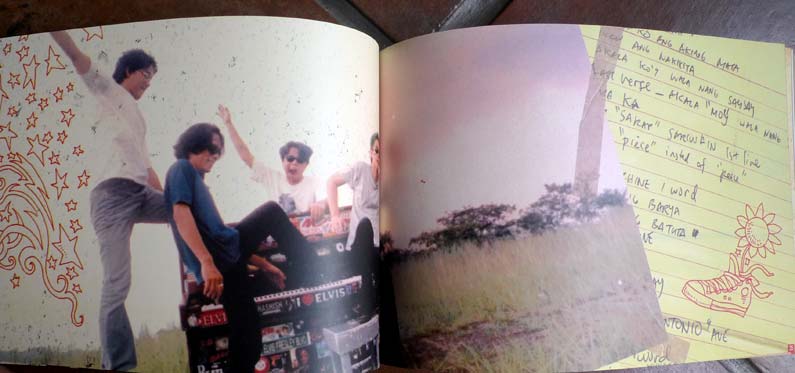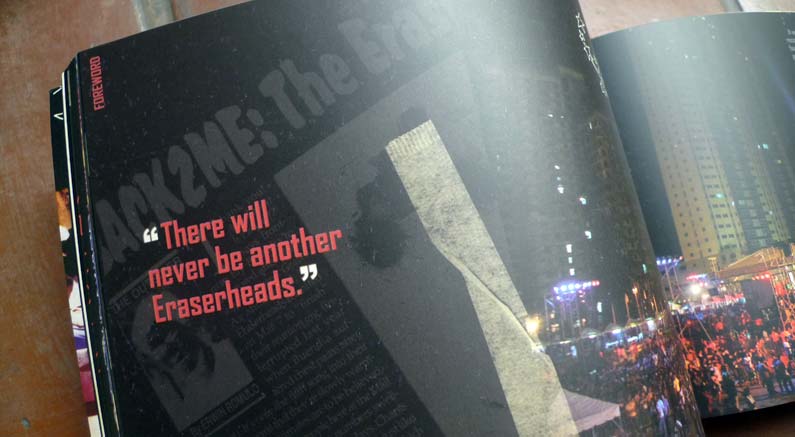 *Line art doodle illustrations by Arnold Arre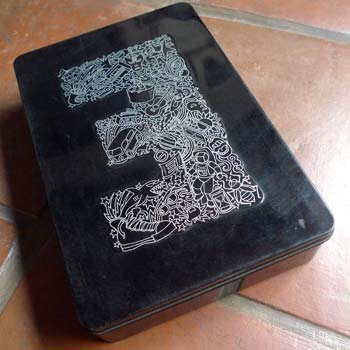 I was commissioned by Sony Music to design a box set for the Eraserheads. The band was already disbanded at the time but they got together for a massively attended reunion concert the year before.
Having designed 4 albums, 2 fanzines, a picture book, and several side-project albums for the Eheads in the '90s, the record company felt that I could gather all those experiences and come up with an idea for the boxed compilation.
The result was a tin container emboss-printed with an inverted E (the band's symbol) made up of doodled elements that represented their songs. Inside the box is a thick "scrapbook" of old photos juxtaposed with the band's story, song lyrics, and other info that encompassed their 9 years in the business. The box also contained CDs of all their albums and a special commemorative t-shirt.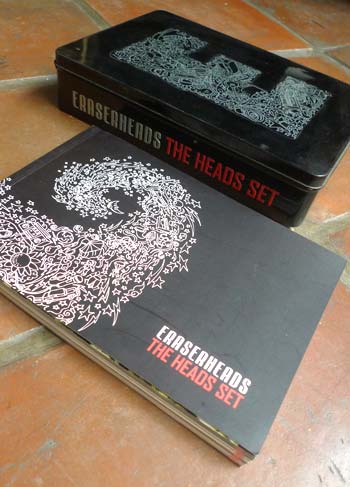 Expertise
Print design
Packaging design
Surface pattern design
Watercolor illustration
Digital illustration
Visual identity
Art direction
Thank you for dropping by!
Is there a story you'd like to tell? I can help you communicate your vision through carefully-crafted design and art.
Let's discuss your project.
Share and connect on social media: