Giraffe & Zebra T-shirts for Googoo&Gaga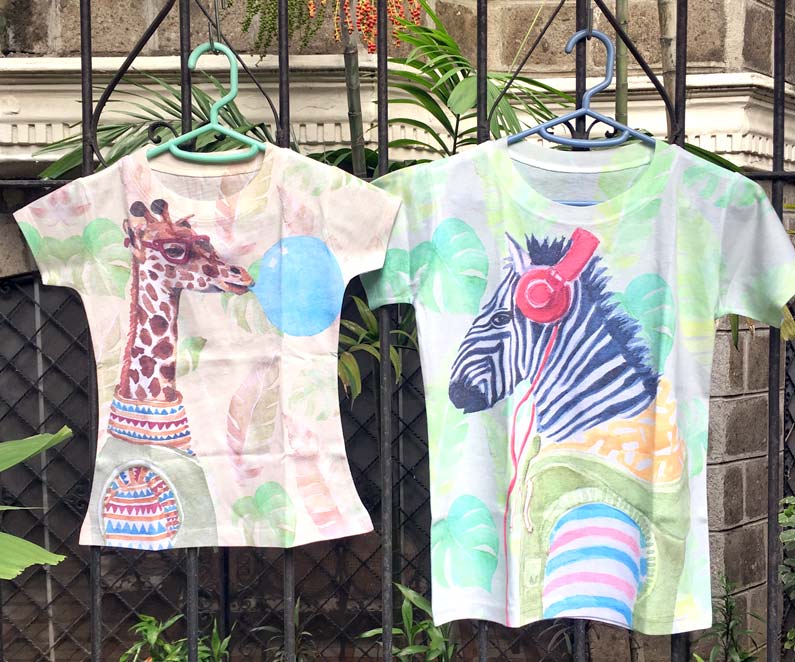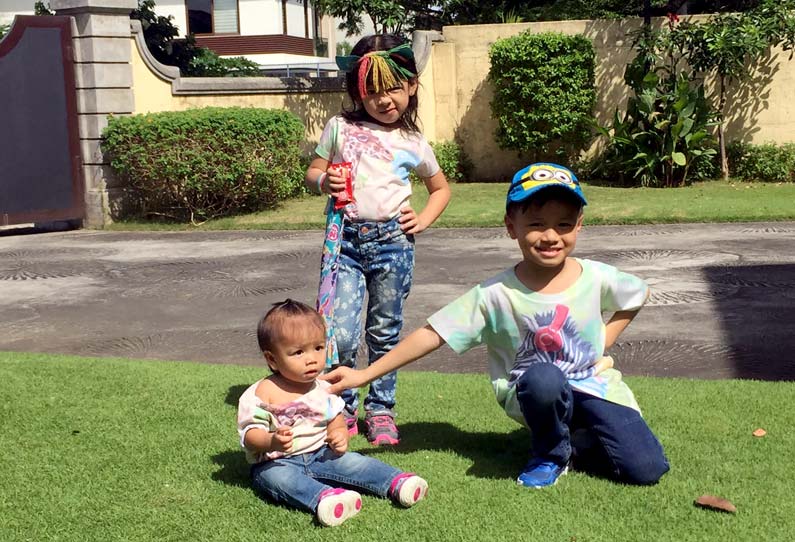 *modeled by the Bautista children – David, Kaylee,and Annie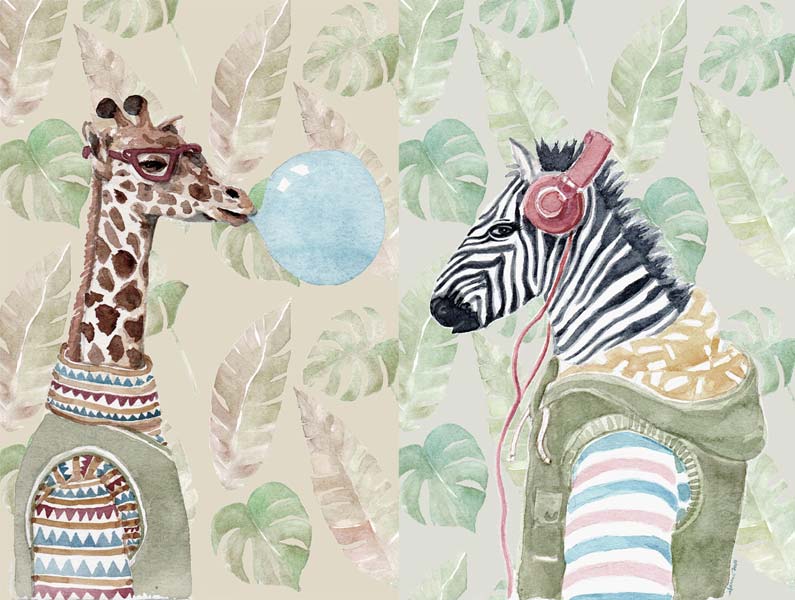 Local kids' clothing brand Googoo&Gaga started an Artist Collaboration Series in December 2010. I was invited to collaborate in 2016 and the theme was "forest animals". Keeping the brand's offbeat image in mind, I thought of drawing zebras and giraffes because of their distinct patterns and decided to dress them up in colorful human clothing, posing against a background pattern of tropical foliage.
Expertise
Print design
Packaging design
Surface pattern design
Watercolor illustration
Digital illustration
Visual identity
Art direction
Thank you for dropping by!
Is there a story you'd like to tell? I can help you communicate your vision through carefully-crafted design and art.
Let's discuss your project.
Share and connect on social media: