Forest Landscapes Illustrated Maps for Forest Foundation Philippines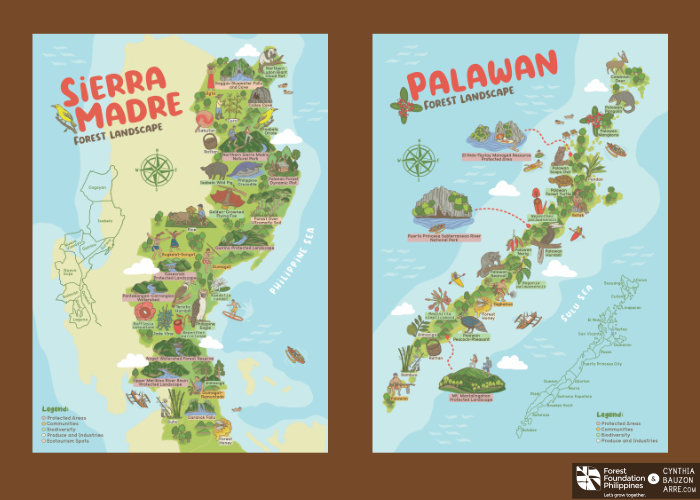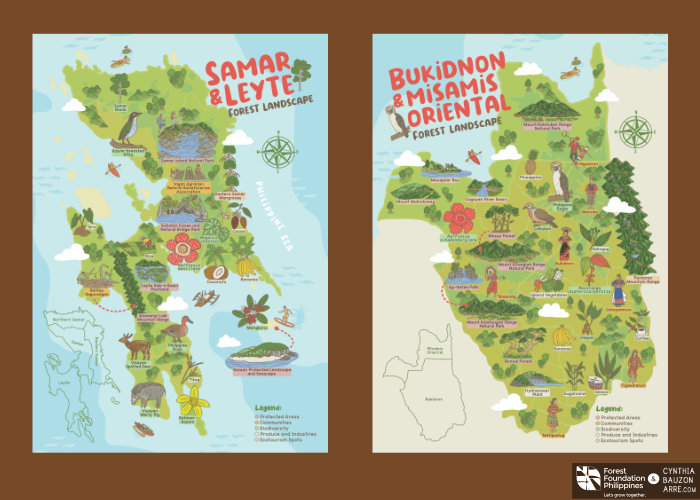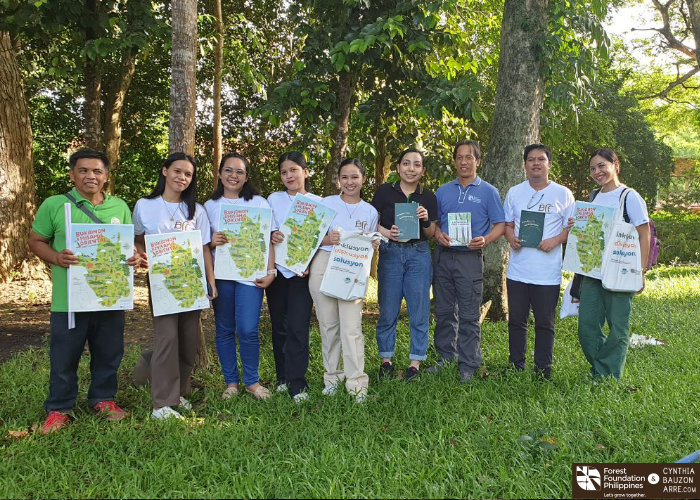 At the University of Science and Technology of Southern Philippines (USTP) in Misamis Oriental.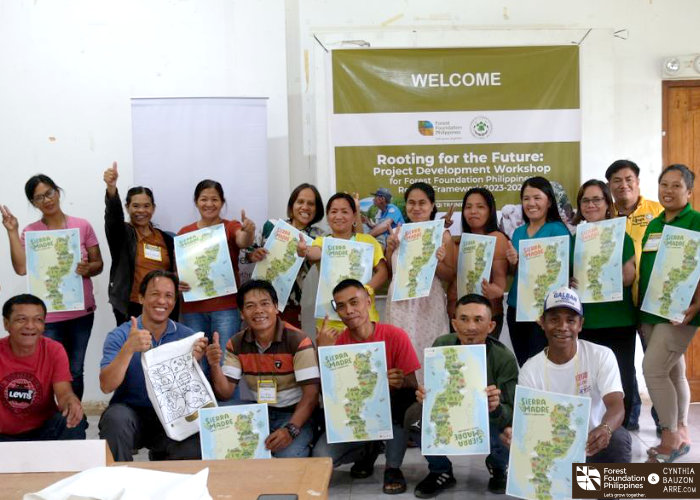 At Forest Foundation Philippines' Sierra Madre Development Workshop in Quirino.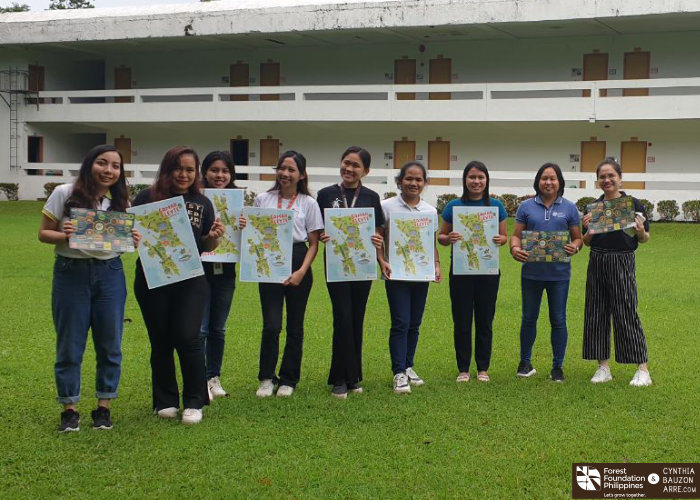 At the University of the Philippines (UP) Tacloban in Leyte.
My earlier collaborations with Forest Foundation Philippines were able to produce an awareness campaign and advocacy items that champion the importance of Philippine native trees in forest & biodiversity conservation (see #DrawNativeTreesPh). To reinforce the impact of the previous projects, and to hopefully further deepen people's connection with our forests, the next step was to make learning materials that highlight a Sustainable Landscape Approach in conservation.
"The Sustainable Landscape Approach allows a landscape to be seen as a series of interdependent natural and human systems, and is particularly useful when there are multiple stakeholders within a landscape with varying resource requirements and interdependencies." (Source: Forest Foundation Philippines, Sustainable Landscape Approach Brief)
Public awareness – especially for people living in the landscapes – about this symbiotic connection can be helpful for identifying ways forward in addressing issues of forest protection, conservation, and ultimately, climate change.
The challenge then was how to visually communicate this idea. With expert guidance from the Foundation's landscape coordinators, foresters, and project officers to ensure accuracy, I made illustrated maps of the four focal Forest Foundation Philippines landscapes: Sierra Madre, Samar and Leyte, Bukidnon / Misamis Oriental, and Palawan. Each map showcases the landscapes' respective protected areas, indigenous communities, industries and produce, ecotourism sites, and select native flora & fauna through little icons to express how these components all play roles in forest (and even cultural) conservation and protection, and how they also depend on the forests and one another to survive and thrive.
*Thanks as always to the hard-working Forest Foundation team for this meaningful project. <3
Bagui, Diane Estephanie – Landscape Coordinator for National Projects
Belmonte, Schenley Anne – Project Officer
Buduan, Eric – Landscape Coordinator for Sierra Madre and Mindanao
Canivel, Jose Andres – Executive Director
Gabriel, Ana Veronica – Landscape Coordinator for Palawan
Gualberto, Xyla Mercedita – Associate for Mindanao
Pamplona, Marjorie – Landscape Coordinator for Samar and Leyte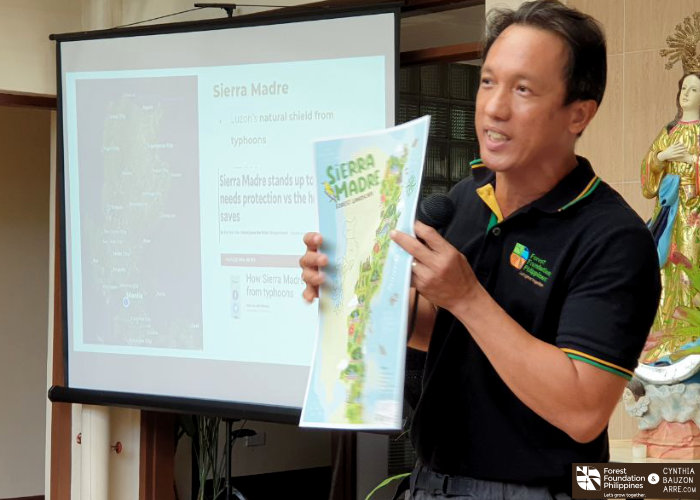 Sir Eric Buduan of Forest Foundation Philippines at the Sierra Madre Development Workshop.
As of this writing, we have produced posters that are already being used in the Foundation's development workshops, and postcard sets of the maps (for sale in my webshop). More materials are currently in production and I'll be updating the blog once they are launched.
*On-site activity photos are courtesy of Forest Foundation Philippines
Expertise
Print design
Packaging design
Surface pattern design
Watercolor illustration
Digital illustration
Visual identity
Art direction
Thank you for dropping by!
Is there a story you'd like to tell? I can help you communicate your vision through carefully-crafted design and art.
Let's discuss your project.
Share and connect on social media: