Philippine Forest Blooms Planner + Native Trees Campaign
In March 2018, Forest Foundation Philippines tapped me to do a collaborative campaign aiming to raise awareness on the importance of Philippine native trees in forest conservation which gave birth to the #DrawNativeTreesPh initiative.
Among the fruits of the collaboration that year are (1) an A5 size undated planner with watercolor paintings of 12 native trees with information on their flowering periods, conservation status, and areas of distribution; (2) a set of greeting cards that feature a selection of native flora, and (c) a native tree drawing contest that was held on Instagram and Facebook.
Through these efforts, we hope to bring attention to our native flowering trees, particularly endangered varieties, to help protect them from completely disappearing.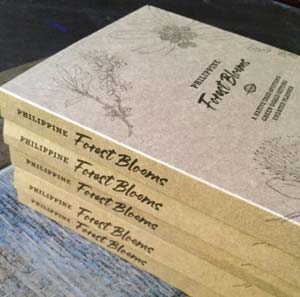 *The Philippine Native Trees Forest Blooms Planner (Digital PDF version), Note Cards, and Pocket Notebooks are available at the webshop. All proceeds will go to the production of more items that can help spread the advocacy.
Expertise
Print design
Packaging design
Surface pattern design
Watercolor illustration
Digital illustration
Visual identity
Art direction
Thank you for dropping by!
Is there a story you'd like to tell? I can help you communicate your vision through carefully-crafted design and art.
Let's discuss your project.
Share and connect on social media: