Philippine Forest Blooms 2020 Desk Calendar and Notepad Set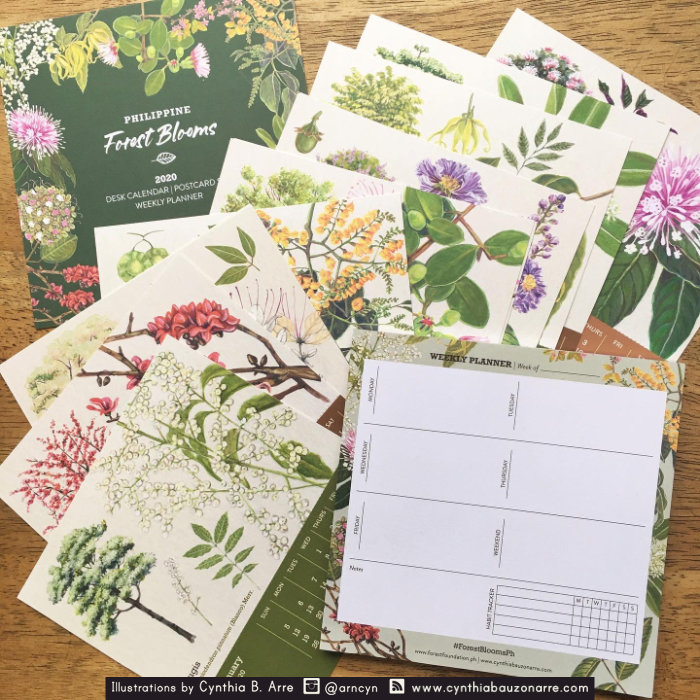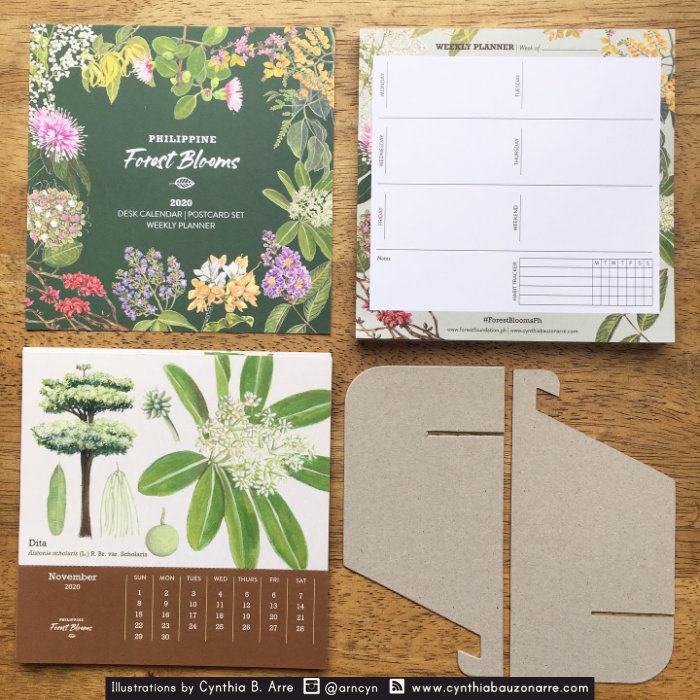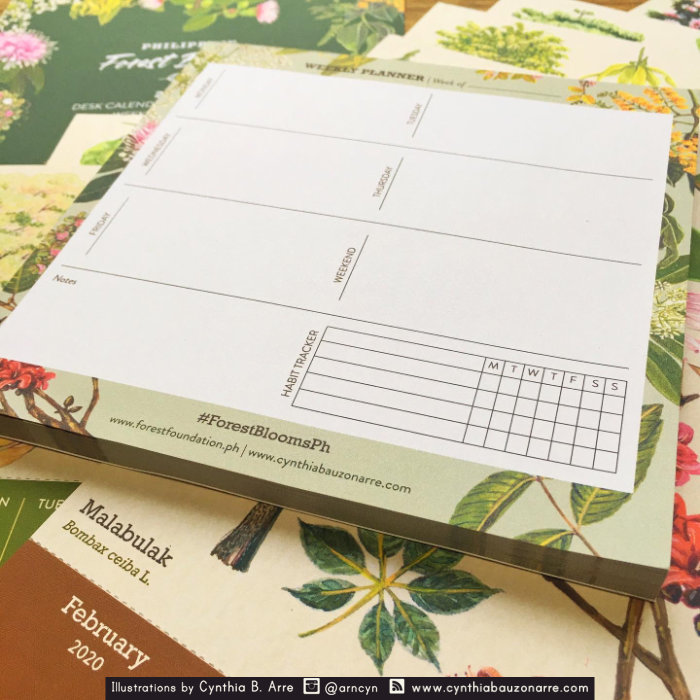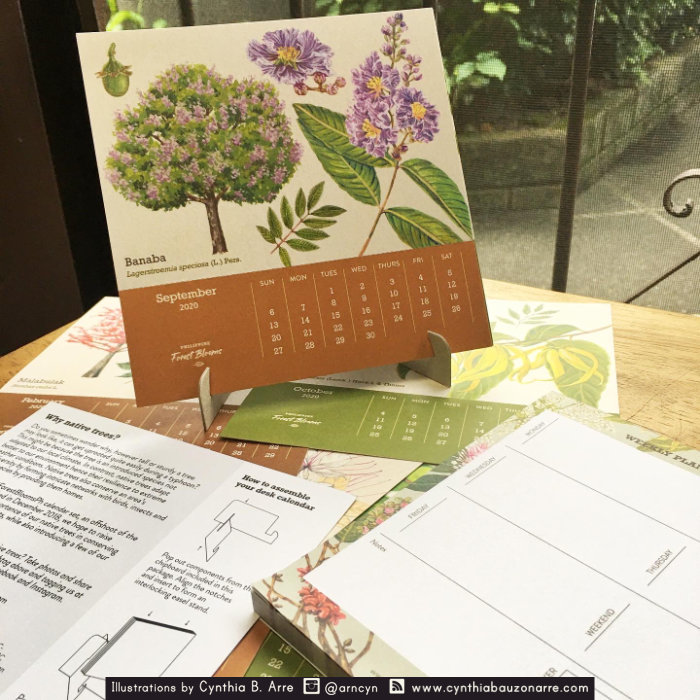 Building on our Philippine Forest Blooms collaboration in 2018, Forest Foundation Philippines and I worked on another joint project – a 2020 Desk Calendar and Notepad Set. Each calendar card is printed with a Philippine native flowering tree, and Information on the species, such as their conservation status, their uses, etc, is printed on the back. All cards are perforated so that the calendar portion can be easily torn off when the month is done, and the cards can then be re-used as postcards. A 52-week planner notepad is included in the set to help the user attain greener goals for the year.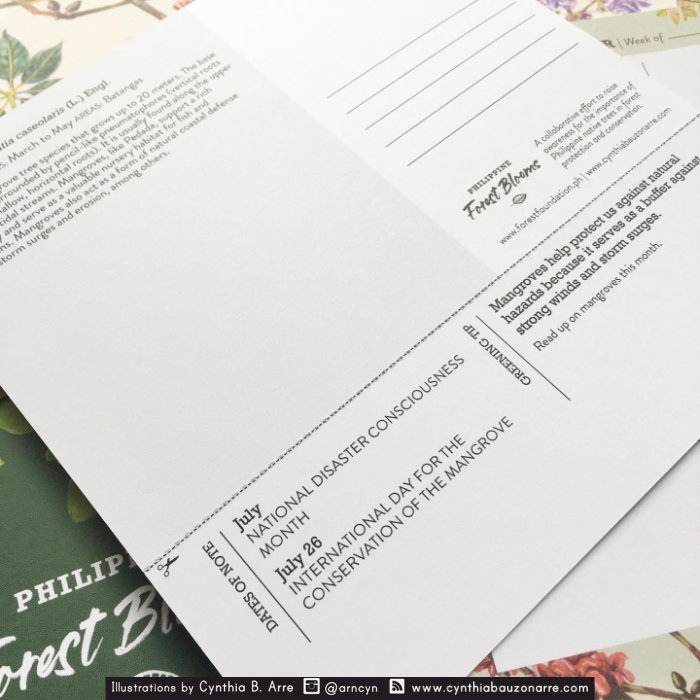 Expertise
Print design
Packaging design
Surface pattern design
Watercolor illustration
Digital illustration
Visual identity
Art direction
Thank you for dropping by!
Is there a story you'd like to tell? I can help you communicate your vision through carefully-crafted design and art.
Let's discuss your project.
Share and connect on social media: