"Bahay Kubo" for Go Lokal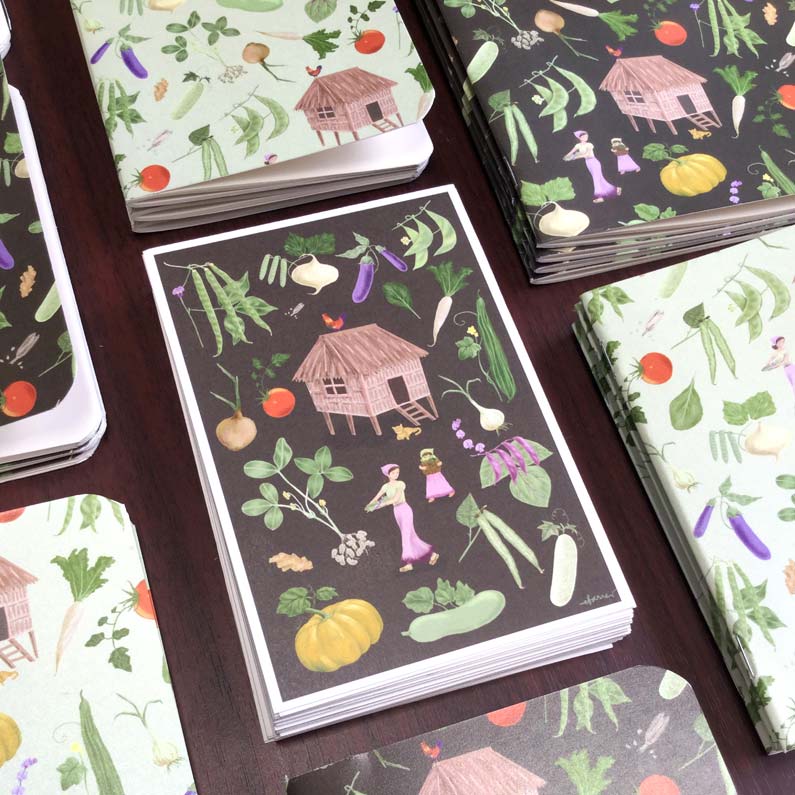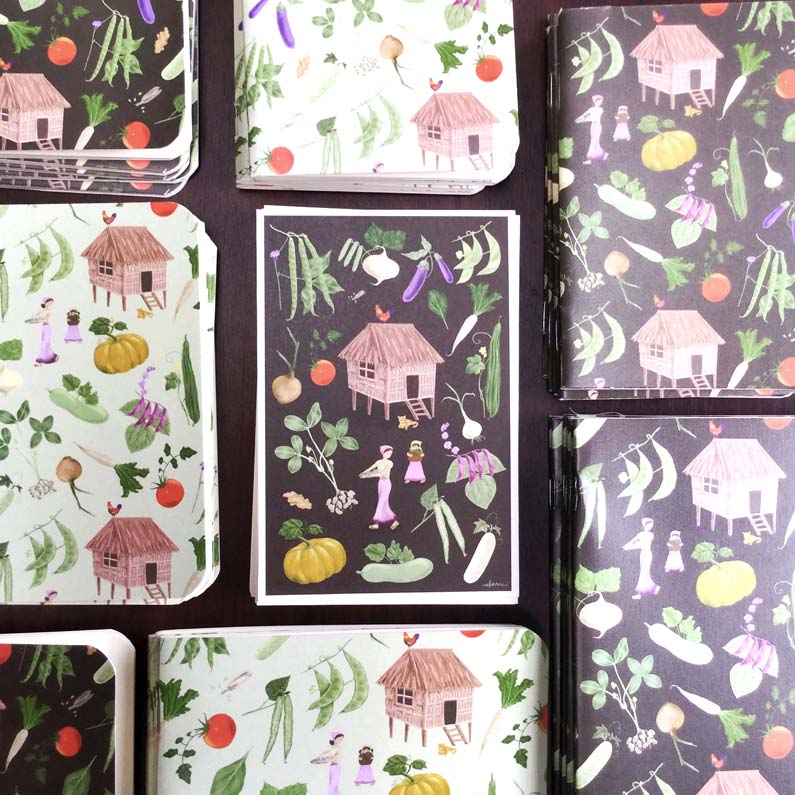 The Department of Trade and Industry tasked arts & crafts store Common Room to create bright and youthful Filipino souvenirs  for their souvenir store Go Lokal. The theme was "The Philippines through your eyes" and I was among the 16 artists tapped for the project. 
My design is an homage to a beloved Filipino folk song called "Bahay Kubo" ("Nipa Hut") which refers to a rural house built of palm leaves & bamboo poles. The song is known for lyrics that playfully enumerate a variety of plants & produce surrounding a family's tiny hut. I believe this to be reflective of how the Filipino, with what little resources we may have as a developing nation, can stay afloat while making the most of whatever is available to us.
Design-wise I thought it would be a visual treat to show a colorful, bountiful veggie feast surrounding the humble quarters that a typical rural Filipino family calls home. I also thought that application of the artwork on everyday stationery such as postcards and notebooks would allow the consumer to celebrate Filpino culture any and every time.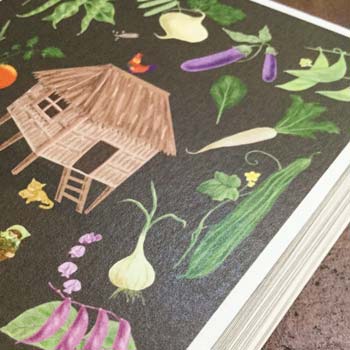 *Available at Go Lokal Stores at Kiss and Fly (NAIA3), DTI Buendia Showroom, and Glorietta 2.
Expertise
Print design
Packaging design
Surface pattern design
Watercolor illustration
Digital illustration
Visual identity
Art direction
Thank you for dropping by!
Is there a story you'd like to tell? I can help you communicate your vision through carefully-crafted design and art.
Let's discuss your project.
Share and connect on social media: