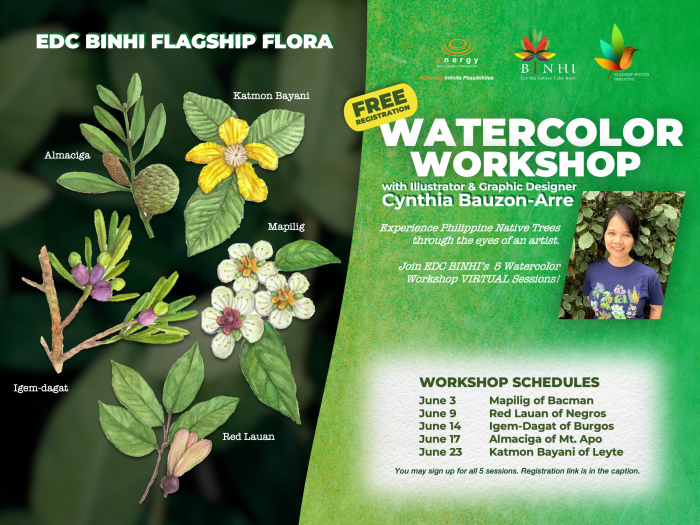 For the month of June – Philippine Environment Month – I had the honor of teaching a series of 5 watercolor workshops with EDC Binhi. Binhi is the nationwide greening program of the Energy Development Corporation (EDC) which aims to restore denuded forests, preserve and propagate threatened native tree species, and protect biodiversity to leave a legacy of a verdant Philippines for the next generation.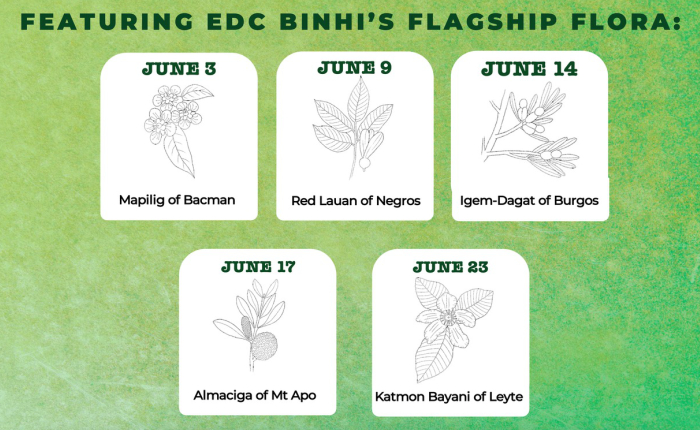 We featured five trees under Binhi's Flagship Species Initiative – the Mapilig of BacMan, Red Lauan of Negros, Igem Dagat of Burgos, Almaciga of Mt. Apo, and Katmon-Bayani of Leyte which are some of the most rare and threatened Philippine native species. I made line art for each of the flora based on reference photos the EDC team sent, and we provided them to the participants upon registration.
Here's a video showing highlights from the 4-week online event (please hit the play button) –
View this post on Instagram
Our workshop participants were also treated to trivia games in which plush toys of Binhi's flagship fauna, the Apo Myna and the Golden-Crowned Flying Fox, were the prizes. The plushies were handmade by EDC's partner community organizations in Sorsogon.
View this post on Instagram

One tree painted = one tree planted. Apart from the fun games and prizes, Binhi planted native trees in the name of the first 20 participants from each session (100 all in all) to submit their artworks. The trees and the tree-growing activities can be monitored in an interactive Communitree Portal.
On Philippine Arbor Day, June 25, a virtiual 360 exhibit of the participants' outputs was shared on FB. Zoom, scroll, and view the works here. I had a great time spending my mornings with the participants all month (a number of them attended all the sessions and there were a lot who attended more than one) so it was such a pleasure seeing all the beautiful paintings!
At the closing of the final session, the wonderful EDC Binhi team surprised me by presenting five native trees (one for each workshop) that they planted in my name at their nursery in Antipolo.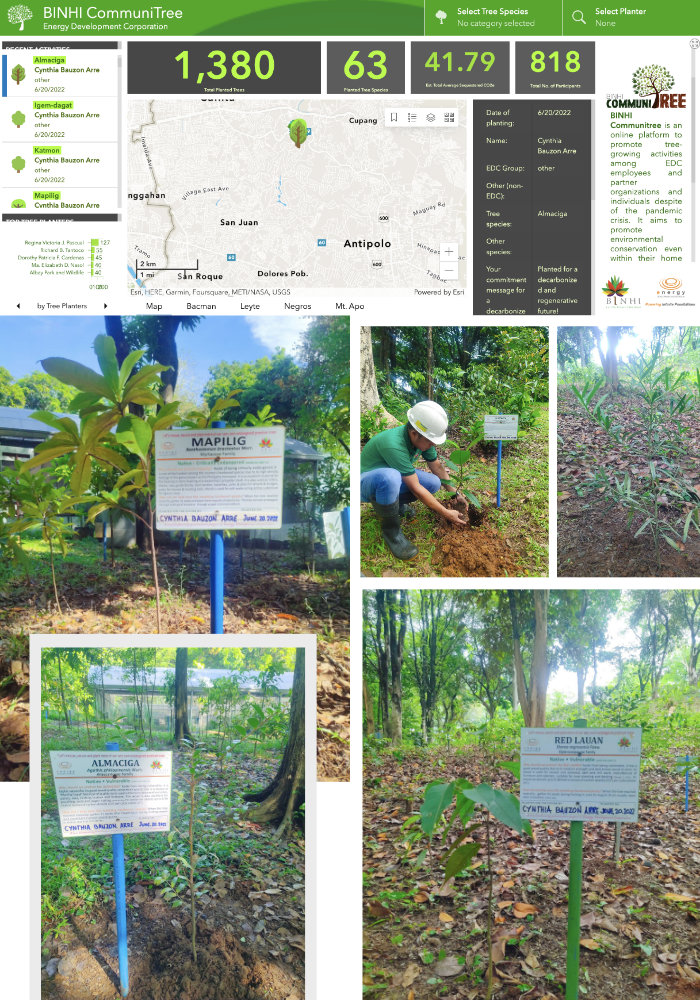 Hoping to visit and see these trees in person soon! <3
Share and connect on social media: