My husband Arnold and I attended the much-awaited 2022 reunion concert of the Eraserheads, "Ang Huling El Bimbo" last December 22 and it was pretty amazing to see them take the stage again after all this time. (Here's an IG reel that I posted the day after.)  I've said time and again that I'm very grateful to the Eheads and, post-disbandment, Sony BMG for the many times they asked me to design their albums and other side projects in the past, but there is no documentation in the current online landscape of the designs I did for them so… *pop* here it is! A compilation of album covers and related whatnot – in photos, text, and links to old blog posts for some backstories. Wish I could share all of the surfaces and pages of the inlays but that would require so much scanning since I don't have the app for opening the files anymore.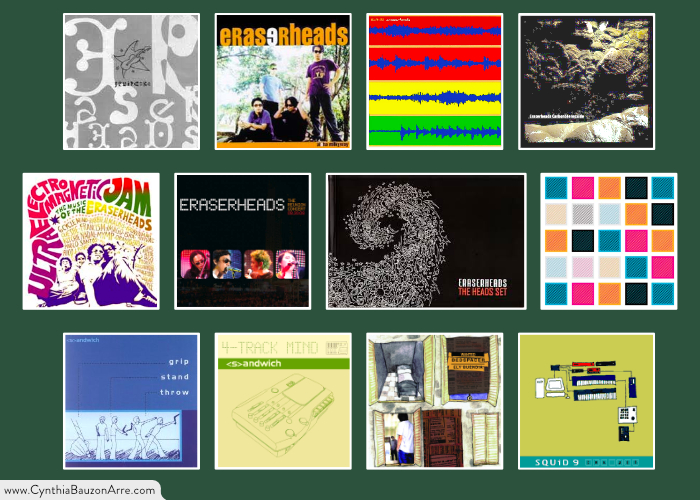 Eraserheads Album Packaging
Eraserheads-related Album Covers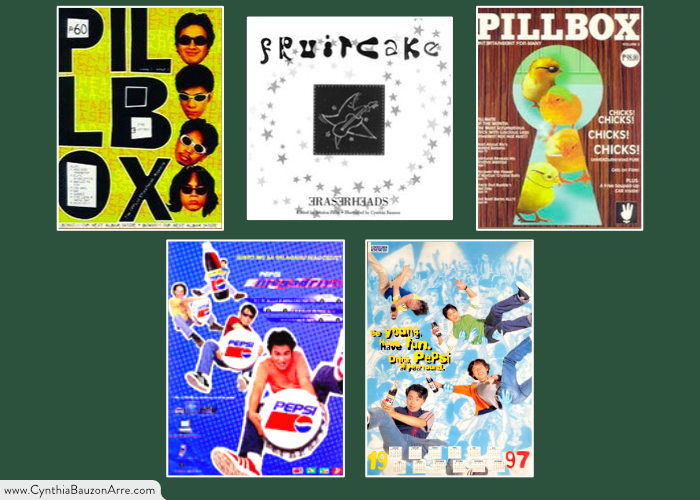 Eraserheads Publications and Posters
Eraserheads, Pillbox Fanzine – 1996 (photos of some layouts)
Eraserheads, Fruitcake Storybook – 1997 (photos of some illustrations and spreads)
Eraserheads, Pillbox 3* Fanzine – 1998 (photos of some layouts)
*Side note – there is no Pillbox 2 lol. We named it Pillbox 3 for fun.
Pepsi Megadrive Eraserheads Promo Poster – 1996. I was an Art Director in Ogilvy handling the PepsiCo. account and this was one of the campaigns I worked on. Neal Oshima is the photographer. Someone uploaded the incomplete TV ad here, Direk Raymond Red is the Director. We filmed it in Filmex for 2 straight days and did the post-prod in Hong Kong.
Pepsi Eraserheads Calendar – 1997. I was the Art Director for this poster too, and Neal Oshima is the photographer. I asked Ogilvy's studio artist Jun Dablo to illustrate a crowd scene so that the Eheads will appear to be crowdsurfing. :'D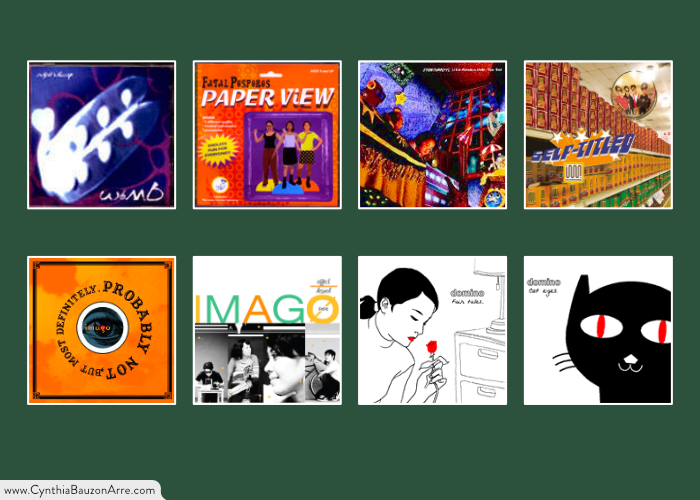 Other Pinoy rock bands / artists I was able to design albums for – not a complete list since I don't have access to some old files anymore.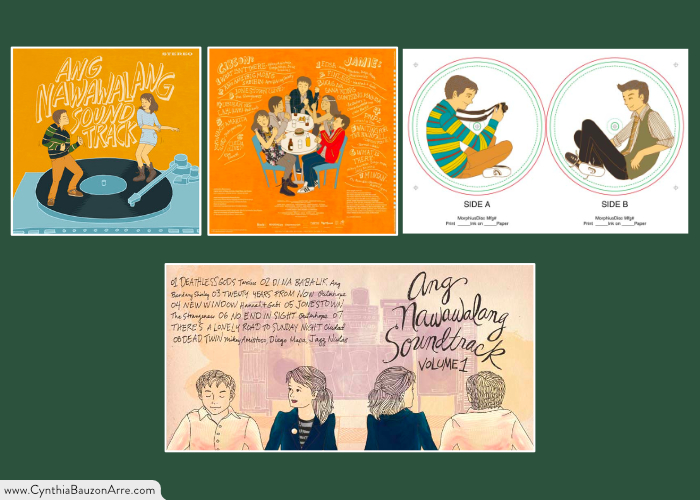 Thought this list wouldn't be complete if I didn't include the vinyl sleeve for the "Ang Nawawalang Soundtrack" since it contains music by most of the musicians I've worked with. 🙂
Ang Nawawalang Soundtrack (OST of Ang Nawawala movie) – 2014 – Vinyl (back story + photos of sleeve and contents)
Ang Nawawalang Soundtrack Vol.1 – 2014 – Screener CD (back story + photos)
Related blog posts in my old website:
1. It's been an Ultraelectromagneticjourney 
2. All blog posts tagged "What's the Story, Morning Glory"
3. All blog posts tagged "Eraserheads"
Share and connect on social media: