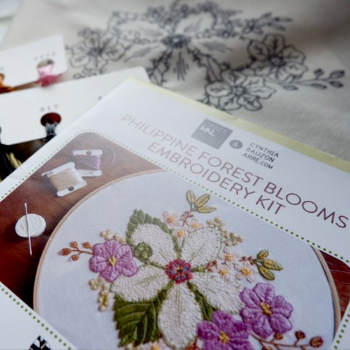 Philippine Forest Blooms Embroidery Kit: A Collaboration with CraftMNL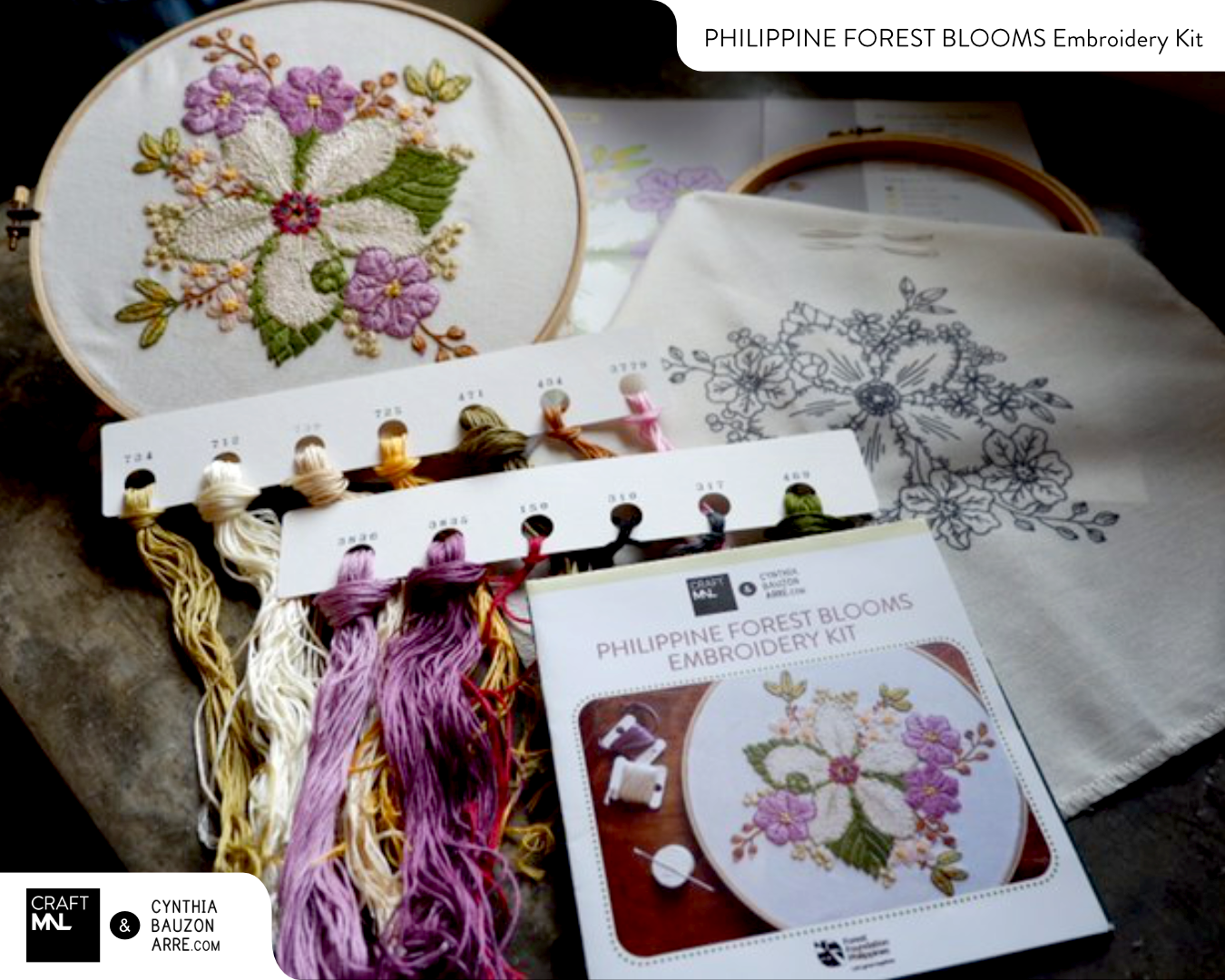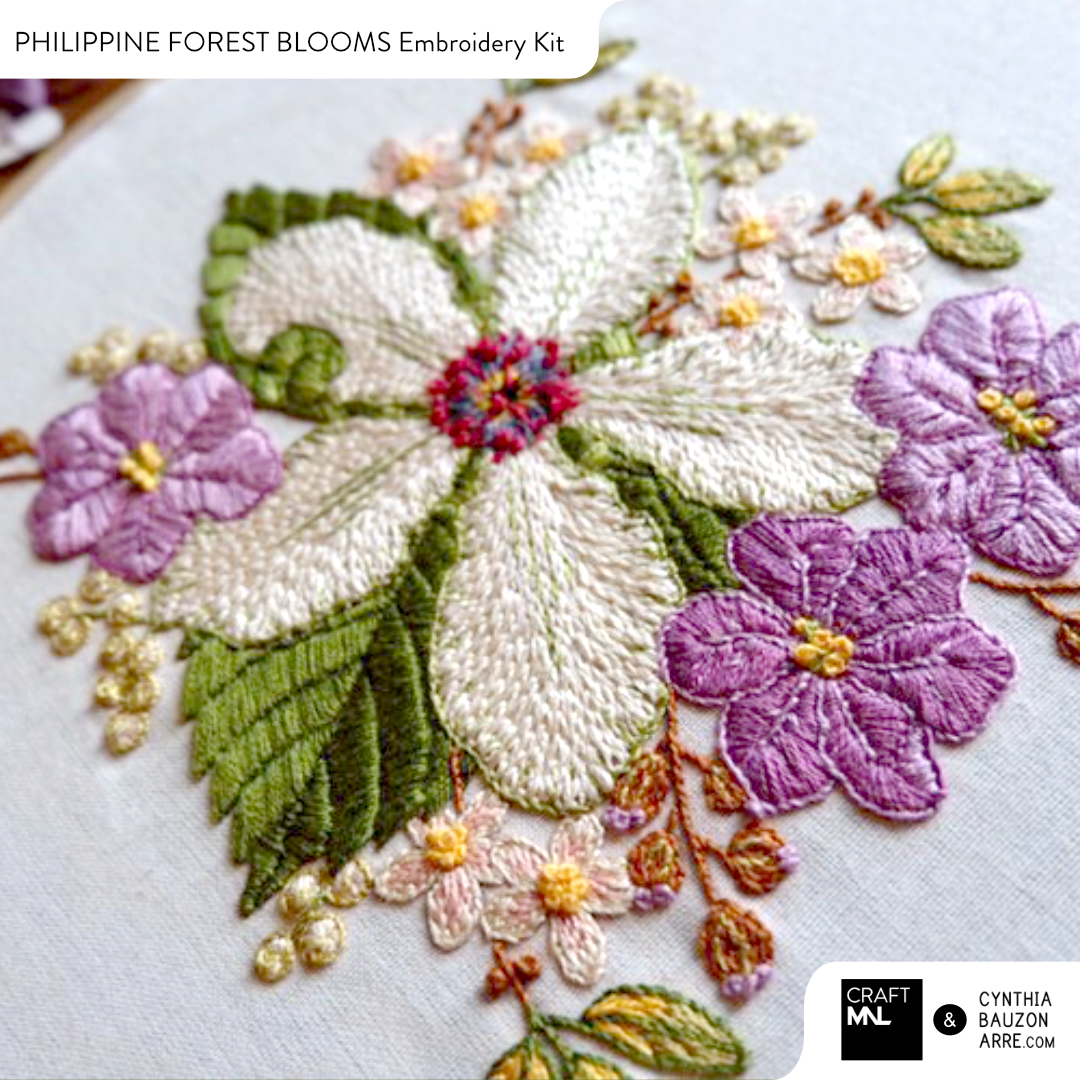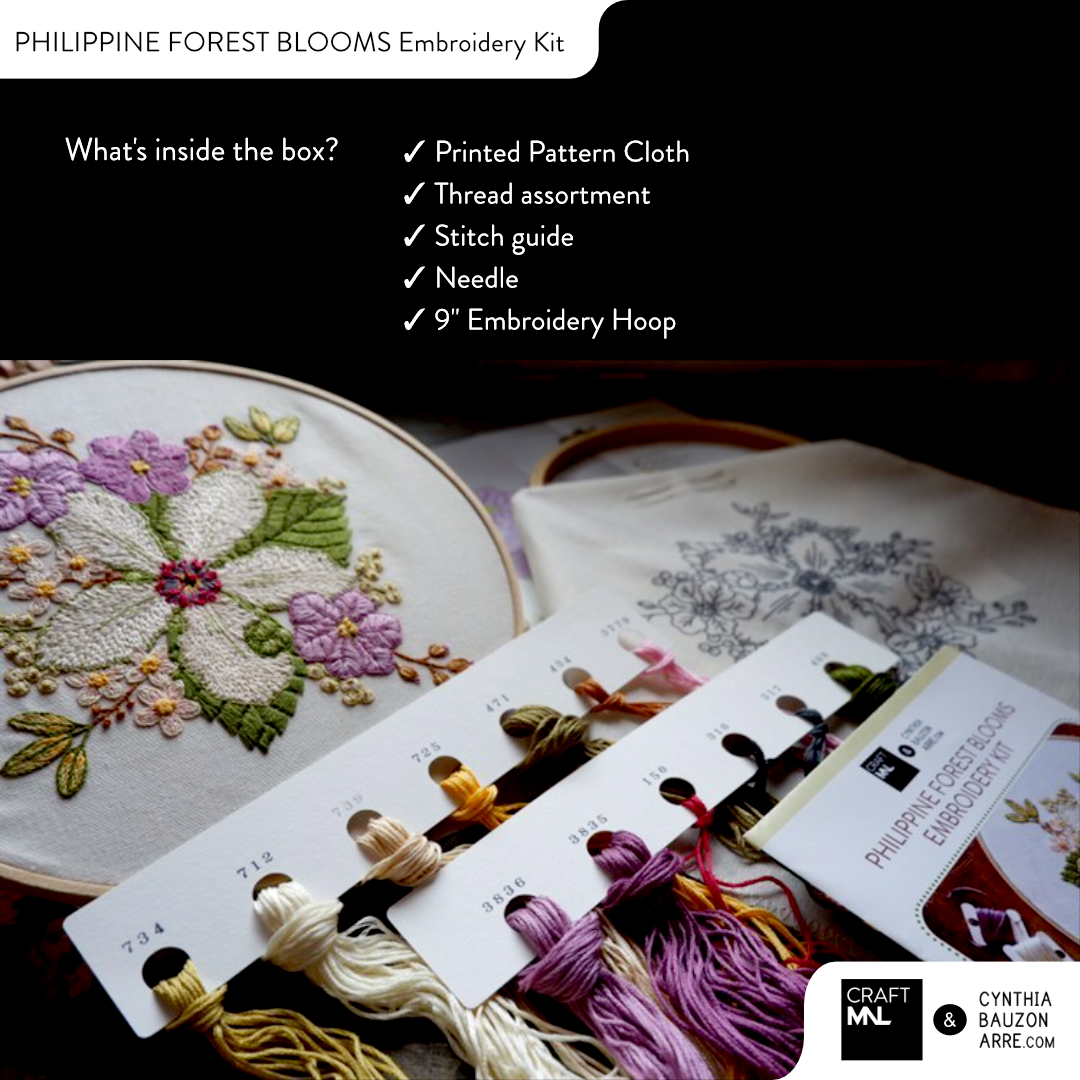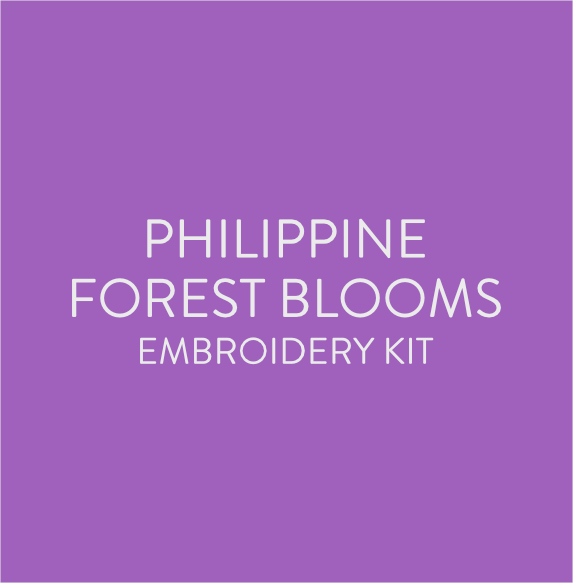 A collaboration with CraftMNL's Marielle Nadal-Reyes, the Philippine Forest Blooms Embroidery Kit which features flowers of the Banaba, Salingogon, Katmon, and Amugis aims to help raise awareness for the importance of Philippine native trees in forest conservation through the leisurely and immersive activity of creative stitching. It was Marielle who had the idea of coming up with embroidery kits using my native flora illustrations, so I gave her a pencil sketch of a floral arrangement which she then beautifully brought to life using needle and thread.
The floral embroidery can be reproduced through an accompanying stitch guide (included in the info sheet) and a series of tutorial videos.
This project was implemented with the support and guidance of Forest Foundation Philippines.