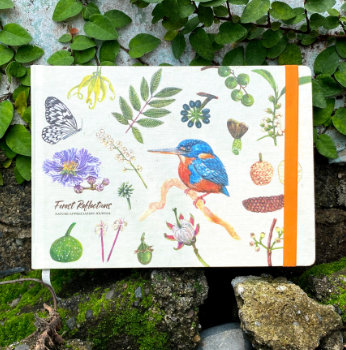 Forest Reflections Nature Appreciation Journal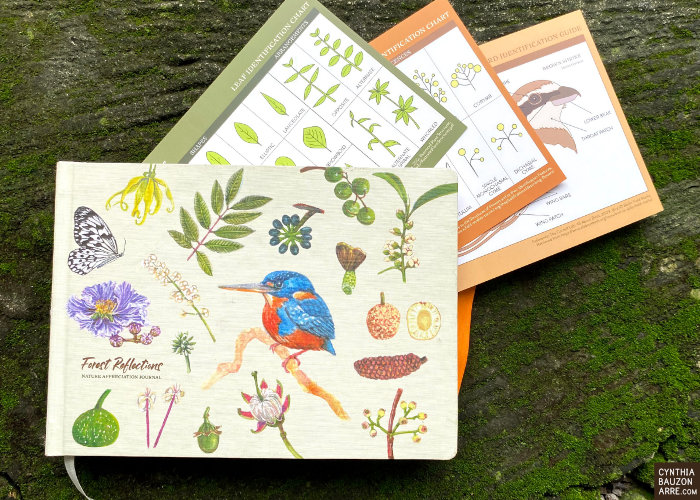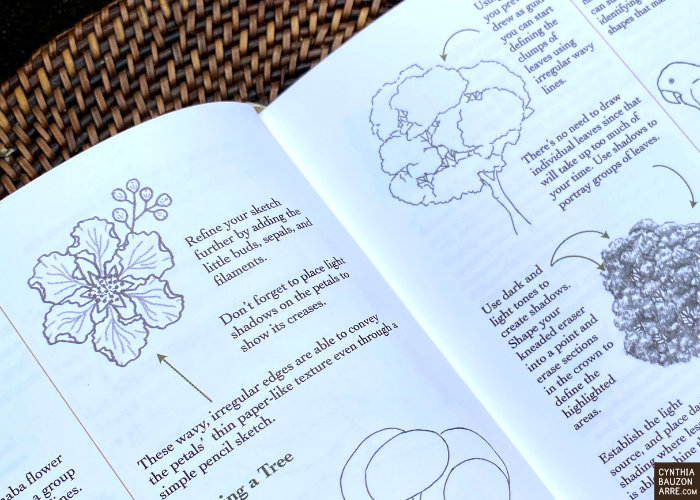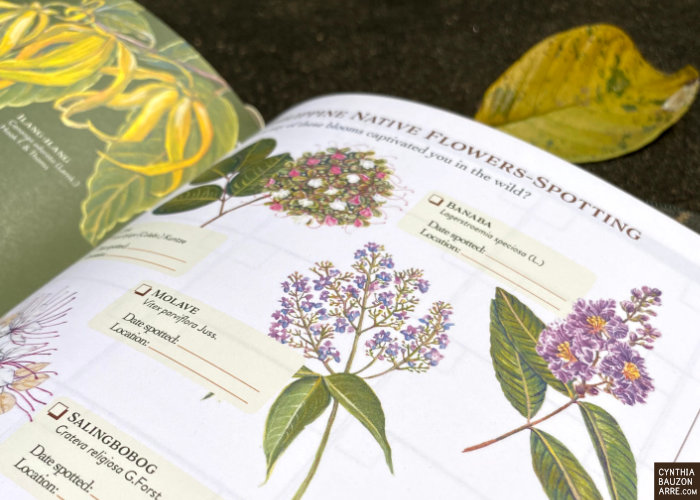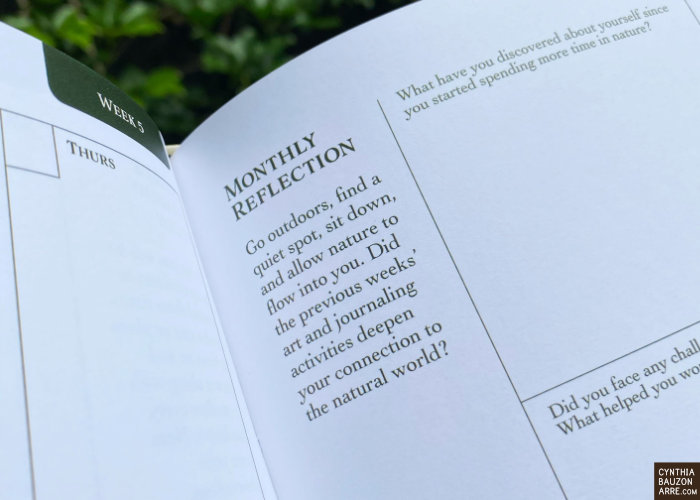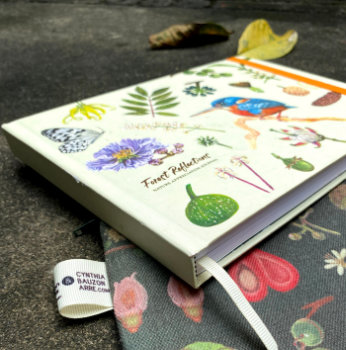 With 2020 fraught with uncertainty, releasing new products required a lot of deep thinking. What can we do to help put people's minds at ease, and at the same time uphold the advocacy of promoting the importance of native species in biodiversity and forest conservation? Following our Forest Series projects (Philippine Forest Blooms, Philippine Forest Fruits), Forest Foundation Philippines and I came up with another collaborative project, the Forest Reflections Nature Appreciation Journal. Part undated planner, part workbook, it encourages users to harness the healing powers of the outdoors while developing a deeper appreciation for nature through art therapy and journaling.
Since it is meant to be used outdoors, the journal's "packaging" is a zippered carrying pouch made of canvas printed with llustrations of fruit, flowers, stems, seeds, and other elements that make up various species of Philippine native trees. The journal itself also has watercolor and gouache illustrations of native trees and birds, field-sketching tips, and basic watercolor painting techniques. Blank pages at the end consist of 200 gsm watercolor paper that can be used for field sketching, and inserted in the inside back pocket are weatherproof cards that have identification charts for flower and leaf arrangements and bird field marks.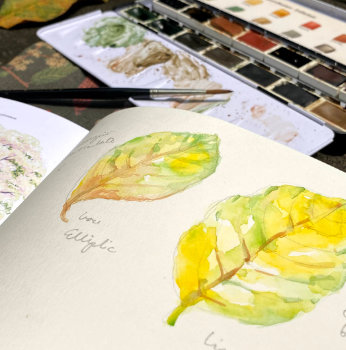 * Philippine Forest campaign items, produced under the #DrawNativeTreesPh initiative, are available at the webshop. All proceeds will go to the production of more items that can help spread the advocacy.