So much alliteration on this post's title. 😀 Anyway, finally an update! I was able to work on several projects last year/early this year pre-lockdown, and I've chosen to showcase these three. Please click on the titles to learn more about the projects.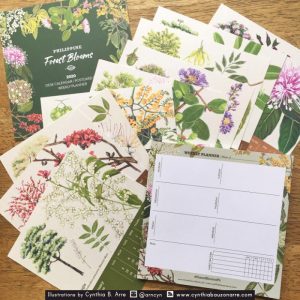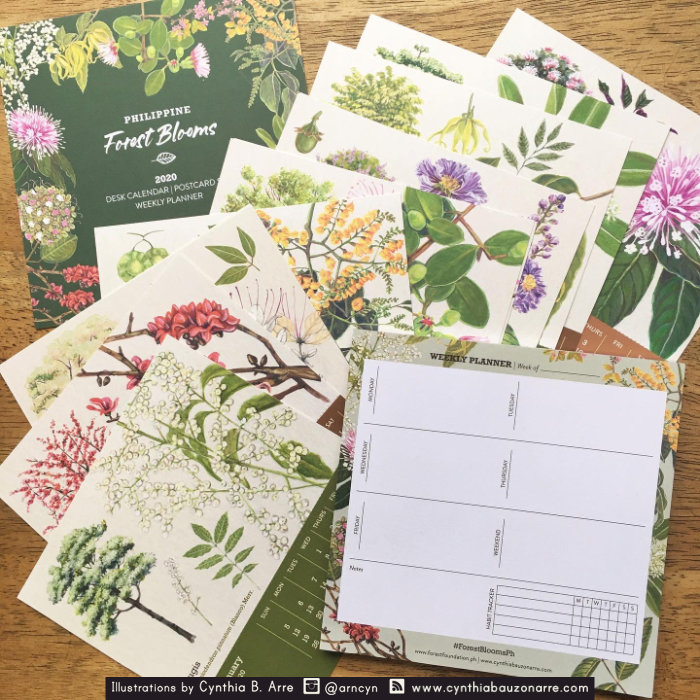 Philippine Forest Blooms 2020 Desk Calendar and Notepad Set,a follow-up to my collaborative project with Forest Foundation Philippines in 2018, the Philippine Forest Blooms Planner.
Philippine Forest Fruits Set of 30 Postcards, another collaboration with Forest Foundation Philippines featuring native fruit-bearing trees (an their fruits) this time.
(Can't say enough how grateful I am to be working with such a wonderful organization that does a fantastic job of empowering people and organizations to take care of the country's forests.)
The third project is different, but in a way also the same:
UTMeArtPh x Fiesta T-shirt for Uniqlo Philippines, a shirt design inspired by the Baguio flower festival "Panagbenga," but featuring Philippine native flowering tree species.
I was also interviewed by Hinhin.com
View this post on Instagram
This Dalagang Pilipina Rocks: "Maria Clara" artist Cynthia Bauzon-Arre opens up about building confidence, working with rock stars, and the healing power of art
I was roaming around the Sakuya Konohana-kan by myself in Osaka when I received the messages from Tricia and Pierra of Hinhin, saying that they wanted to feature me on the site. I love the clothes and the general mood and idea of Hinhin.com so, powered by my pocket wifi, I chatted with them  in between attempts to take photos of papyrus leaves and desert candles. 😀  It was also my first time to be photographed modeling a dress (from Hinhin's 2019 collection), and that was quite a treat. 😉
Ending this update with some free downloads for you. Here are mobile and desktop wallpapers starring a few native flowering and fruit-bearing trees. I've uploaded the low-res verions here but you can go to Forest Foundation's site to get the high-res. 🙂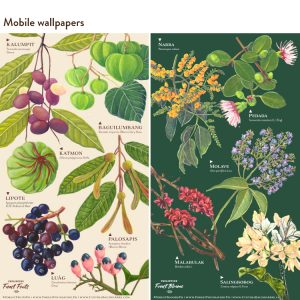 Share and connect on social media: