Along with WWF Philippines, I am inviting you to help support our forest frontliners, the Bantay Gubat. Our water security relies greatly on them, and in these times of pandemic, we know just how important it is to have clean water at the ready. (I mean, how do we wash our hands without a supply of fresh water? How will our healthcare workers care for patients efficiently without it, right? We normally take our water supply for granted because it's there everyday, not knowing that unsung heroes working behind the scenes also need our help. ( I wasn't aware as well until I learned all about what they do so I am sharing it here.)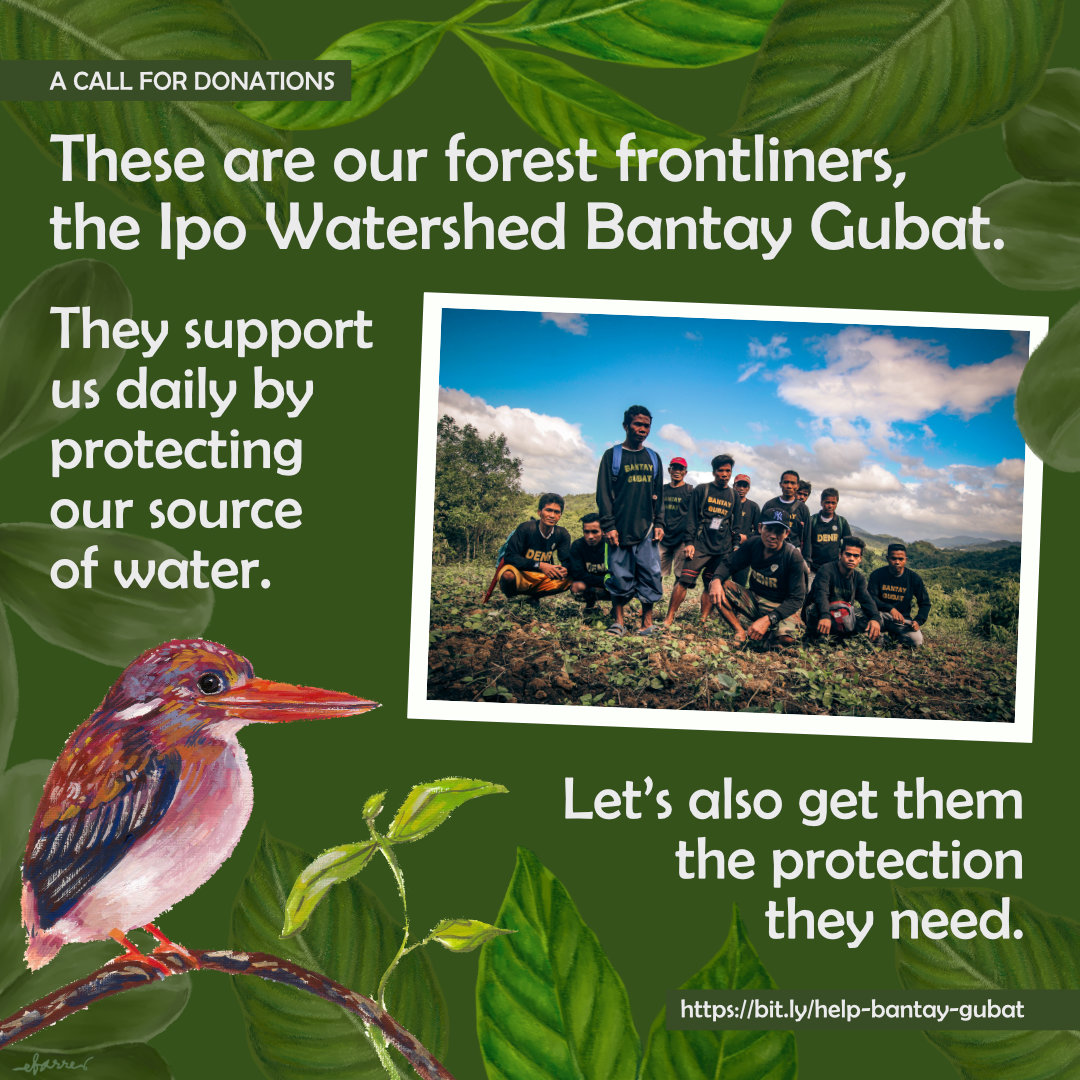 These rangers tirelessly patrol and monitor the Ipo watershed, a vital link in the Angat-Umiray-Ipo watersheds system that supplies about 96% of our water needs in Metro Manila, and they are in dire need of our support.
Bantay Gubat are not only responsible for protecting the watershed, they also help in forest and biodiversity conservation as they go about their rounds, checking for invasive species and signs of illegal activity. However, they can't do this efficiently when they are lacking in equipment, and this is where we can help.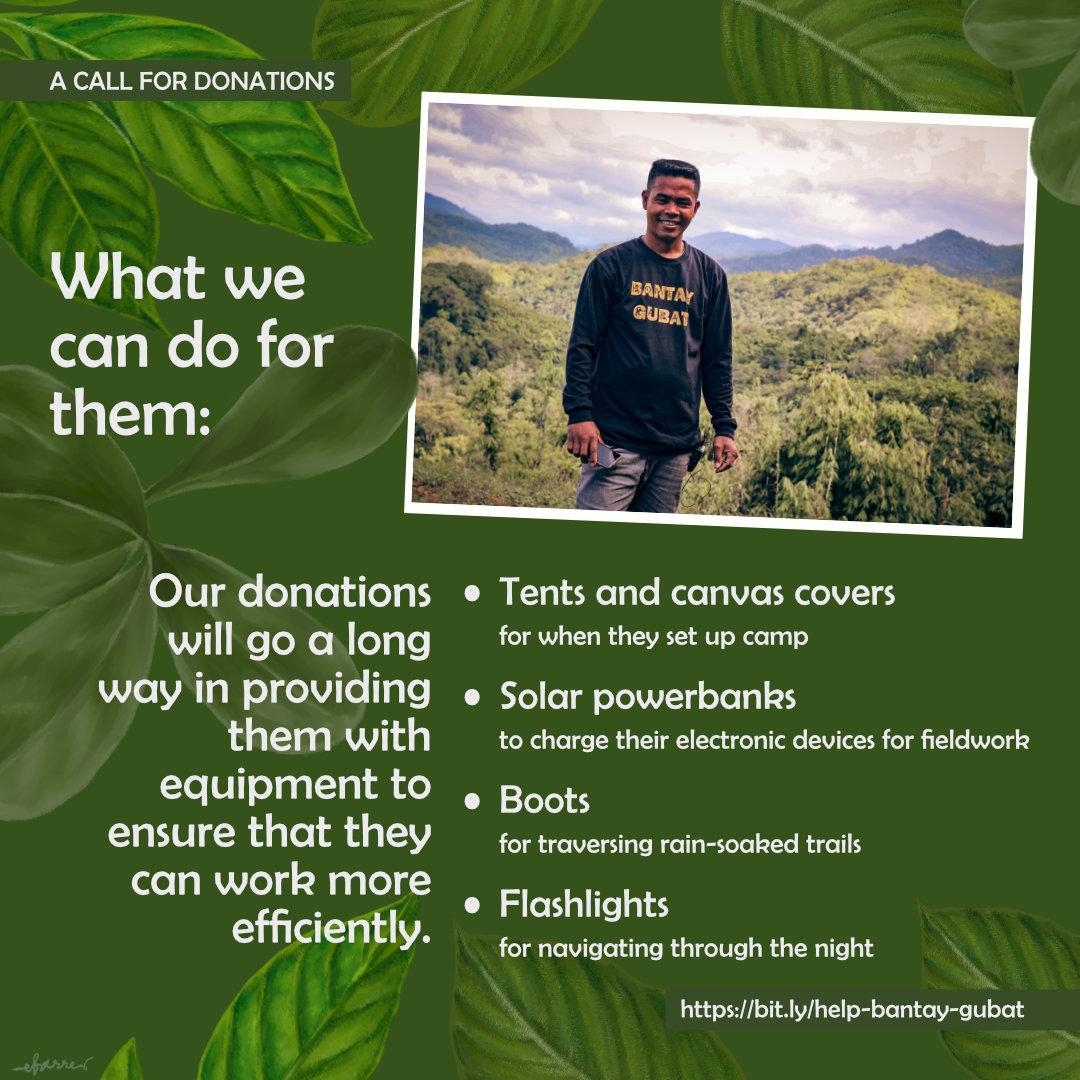 Please go to https://bit.ly/help-bantay-gubat . With the click of a button, you can donate any amount you can to help our forest rangers in securing our water supply, and in conserving our forest resources.
P.s. I have gifts for you ~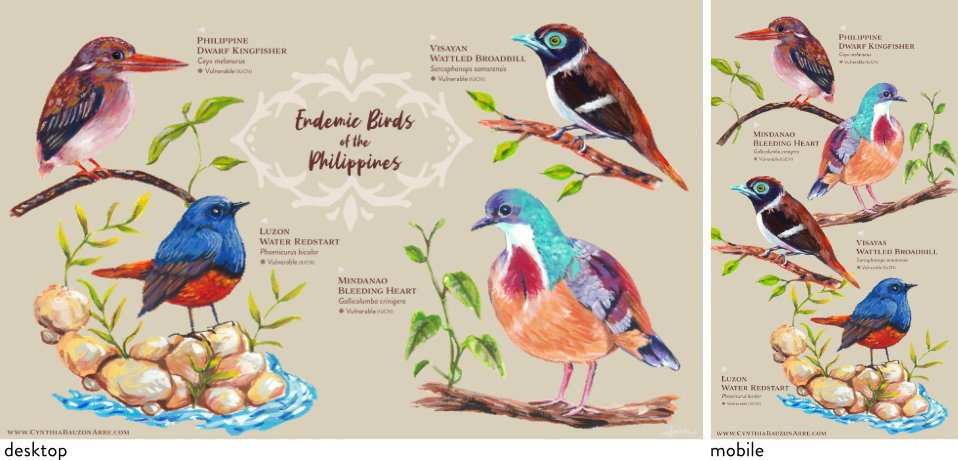 As a humble token of appreciation, I prepared exclusive desktop and mobile wallpapers featuring Philippine endemic forest birds for you kind-hearted nature nurturers! Just leave a comment below or send me a note if you've donated and I will send you the link to the high-res files. 🙂
Share and connect on social media: