I had the pleasure of being invited as a Crazy About Paper Featured Artist for April. C.A.P. is a webshop that sells print-on-demand products designed by local artists. Was impressed by their line of home and office items especially so I thought of creating patterns inspired by some of my favorite Philippine native trees ~ namely, the Banaba (Lagerstroemia speciosa), Ilang-Ilang (Cananga odorata), and Katmon (Dillenia philippinensis).
Below are the pattern designs along with sample applications. You can see the complete line of products they're available on in my C.A.P. Artist Page.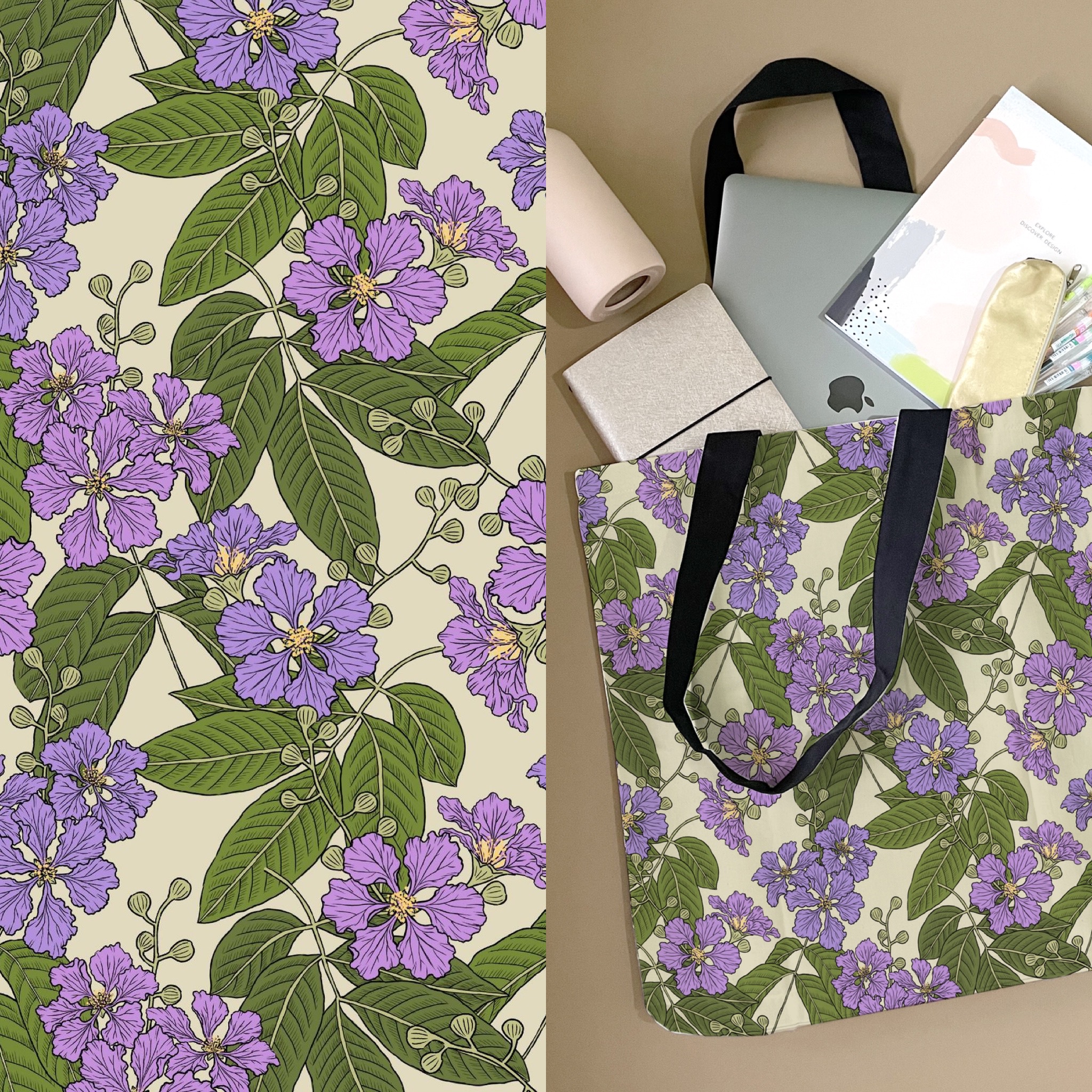 Banaba Pattern Philippine Native Trees Tote Bag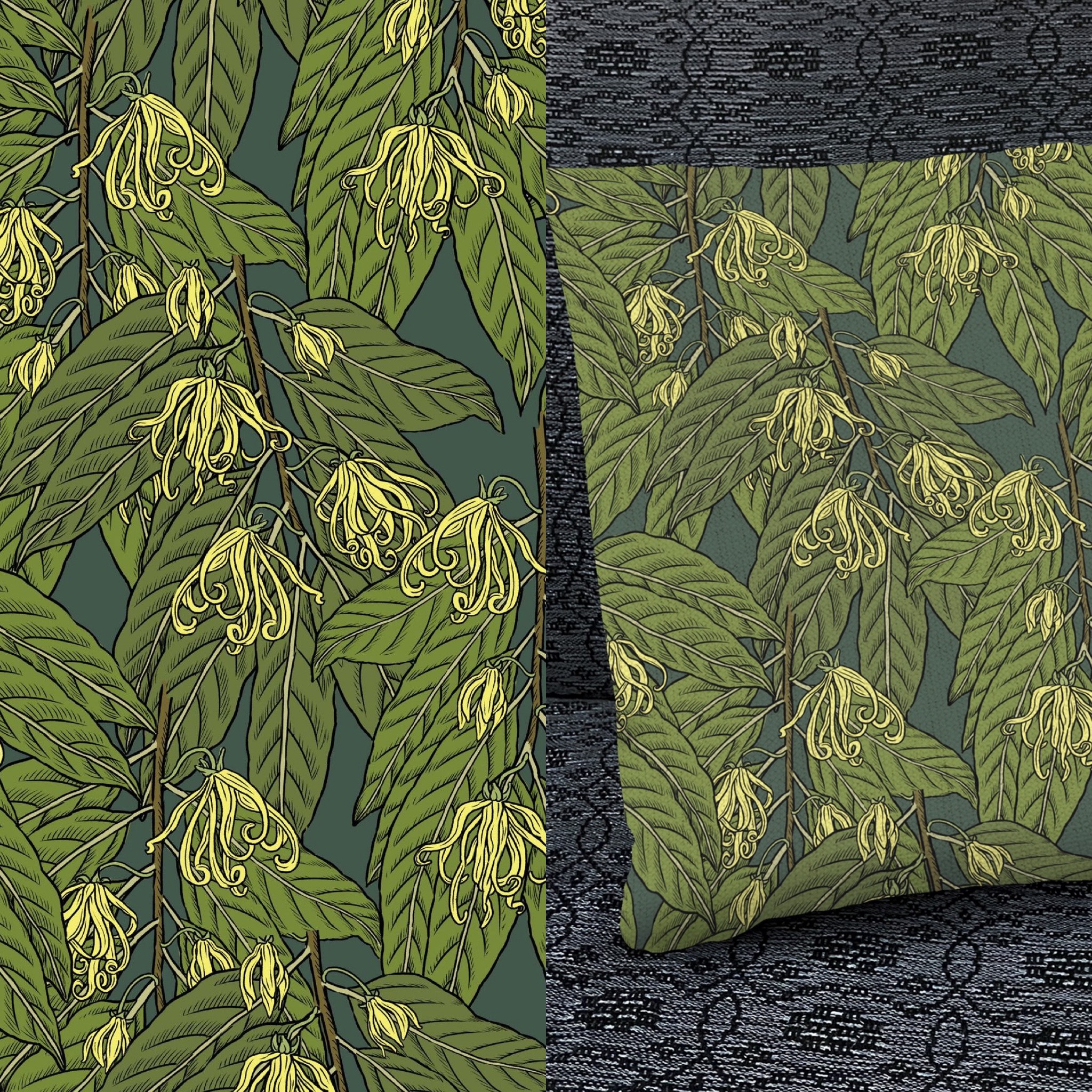 Ilang-Ilang Pattern Philippine Native Trees Throw Pillow

Katmon Pattern Philippine Native Trees Wallpaper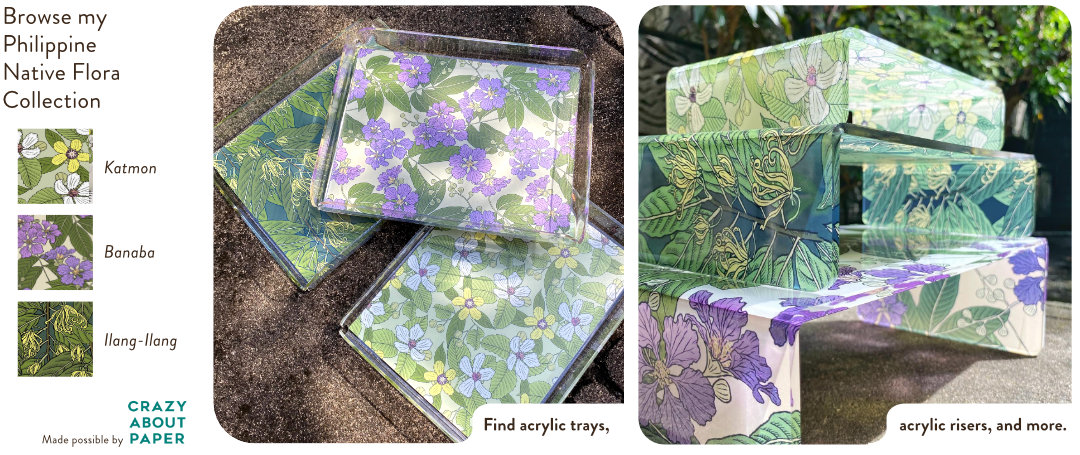 The designs on acrylic trays and risers. (Featured in this NoliSoli post!)
Sharing also this photo of the three designs on throw pillows in my good friends Earnest and Buddy Zabala's home.
View this post on Instagram
Inviting you to check out my C.A.P. Artist Page to see what other items the designs are available in. 🙂
Share and connect on social media: