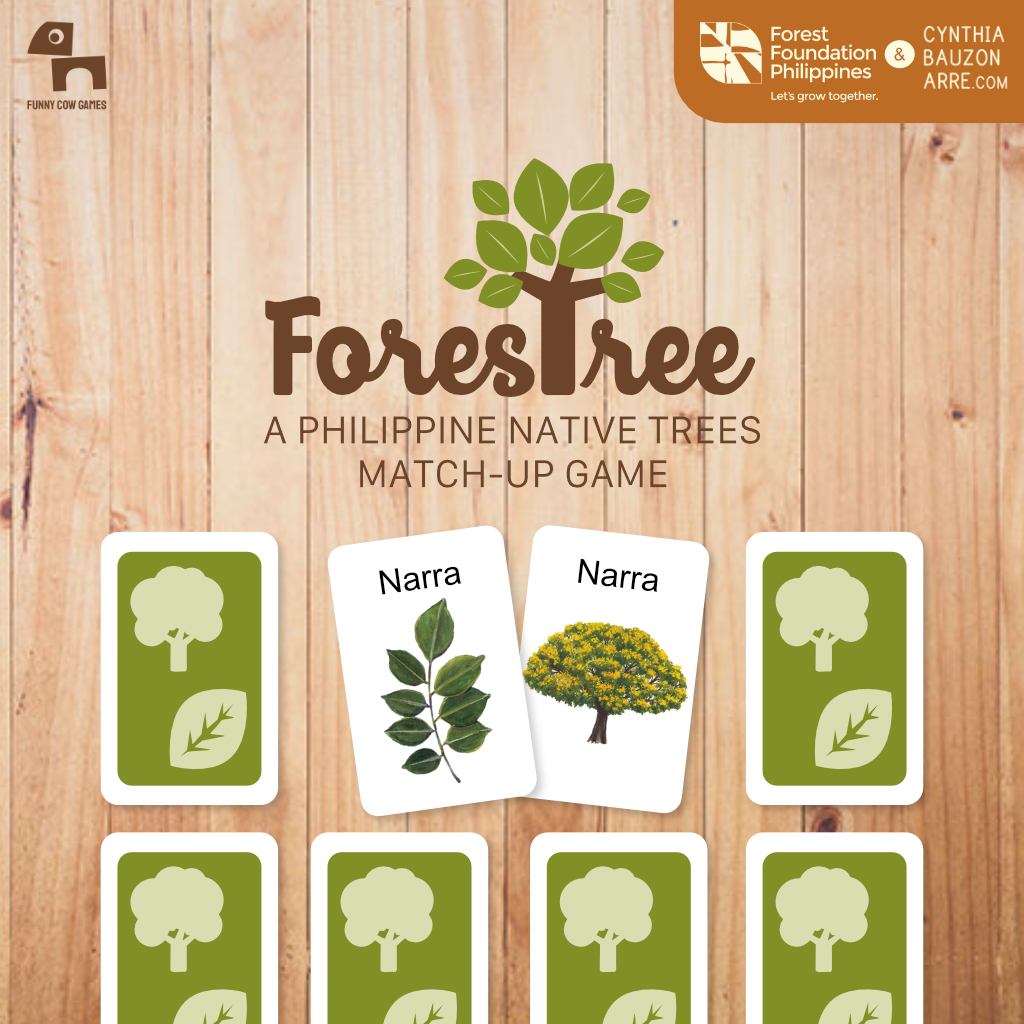 After almost a year of collaborative back and forths, we were finally able to launch the ForesTree: A Memory Match-Up Game app right on International Forest Day 2021! You can download it for iOS and Android .
This app is completely FREE and was built by Gabby Lacuesta of Funny Cow Games under my ongoing Grant with Forest Foundation Philippines. (You can read Gabby's notes on building the game as a touching tribute for his Dad here.)
The project sprouted as early as May 27, 2020 when Gabby messaged me on IG to talk about building a game around some of my illustrations. He had already built an engine for a memory game app back then for his own children, and I already had some native tree, leaf, flower, and fruit illustrations. Combining them into a fun match-up game that could teach kids (and kids at heart!) about our indigenous trees was the dream project. But how to fund it?
The very next day, I messaged Schenley Anne Belmonte, Communications Officer of FFP to ask if we could explore making a memory game app as I was already in the process of re-allocating my Grant funds since a lot of our planned activities couldn't materialize due to the qurantine. Shen and the rest of the project management team, Forester & Program Officer Diane Estephanie Bagui and Knowledge Management Specialist Bryan Joel Mariano, were excited about the idea. The next step was for me to write and submit a formal project and budget proposal to FFP along with a request for the realignment of funds. Fortunately this got approved, so then I needed to gather all the materials (illustrations + info on the native species), create graphics, and send them over to Gabby.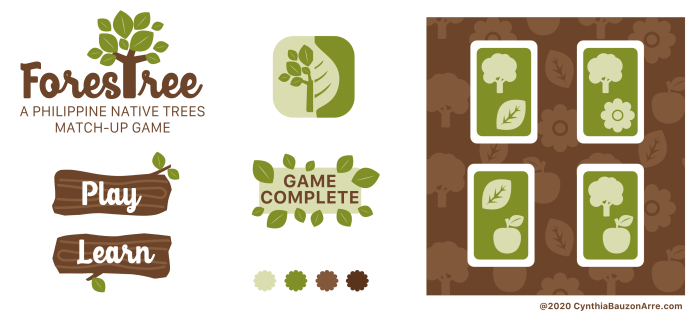 The title of the game, "ForesTree" – which I personally think is pretty catchy — was the brainchild of the Forest Foundation Ph project team. Gabby suggested adding music and voice overs to make the game more playable, so I got in touch with my good friends, award-winning musician Jazz Nicolas (who composed a lot of the Itchyworms' greatest hits, and more!), and Patti Malay (GM of FleishmanHillard Manila and also a radio DJ and podcast host so her voice might sound very familiar to you 🙂 ) to lend their skills. So grateful they said yes despite their busy schedules! After a quick briefing, Jazz composed four beautiful music tracks + incidental sound clips in less than two days, and we ended up using all of them in the game. Patti, meanwhile. articulated the species names clearly and perfectly, with some of the more difficult ones guided by our resident forester Diane.
View this post on Instagram
And what you see above is the result of months of building, testing, and discussing. Would also like to thank Scientist (and fellow FFP Grantee) Dr. Denise Margaret Matias for her very helpful builds during the game testing phase.
Hope you'll enjoy playing and learning from it! The game is completely free* and you can download it from these links: iOS | Android
*Full transparency: Forest Foundation Philippines and I do not earn anything from the downloads or use of the ForesTree App