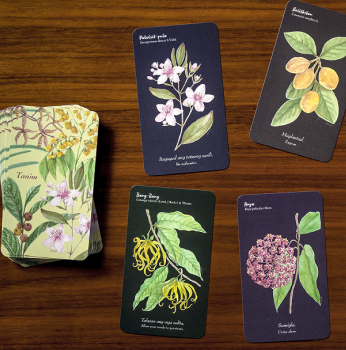 Tanim: A Filipino Botanical Oracle Deck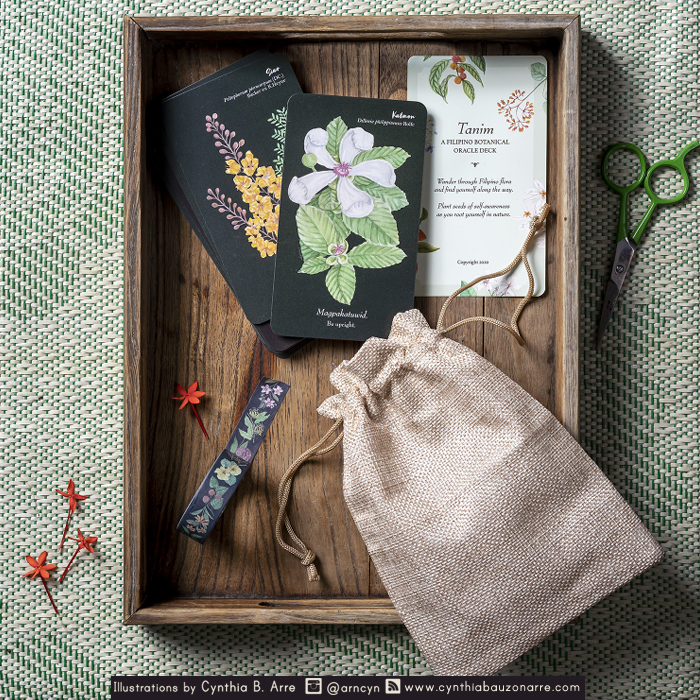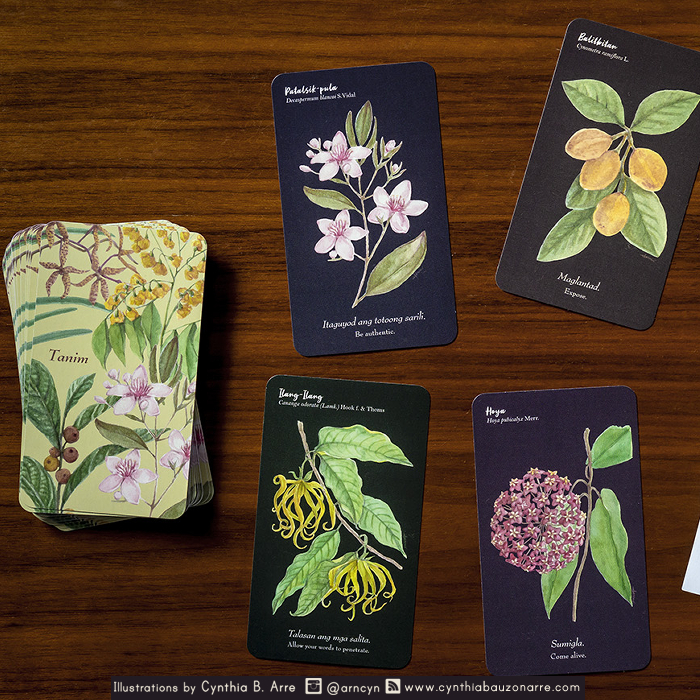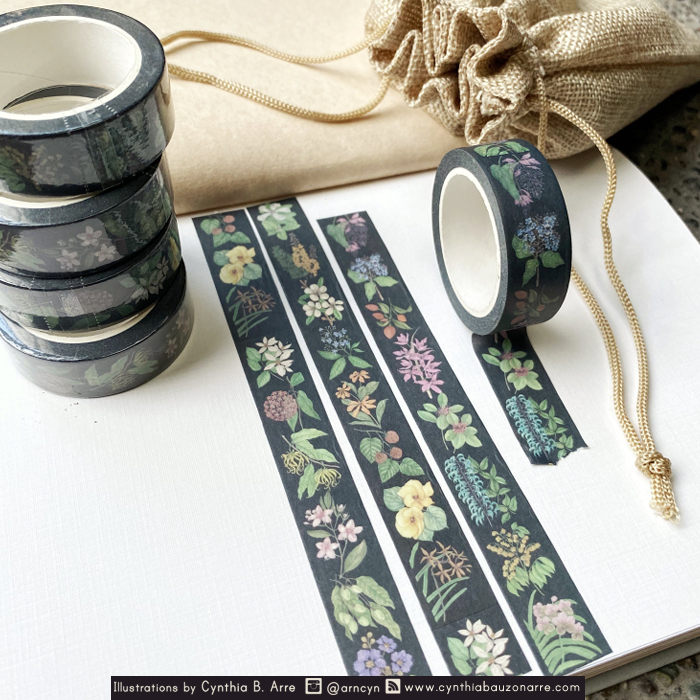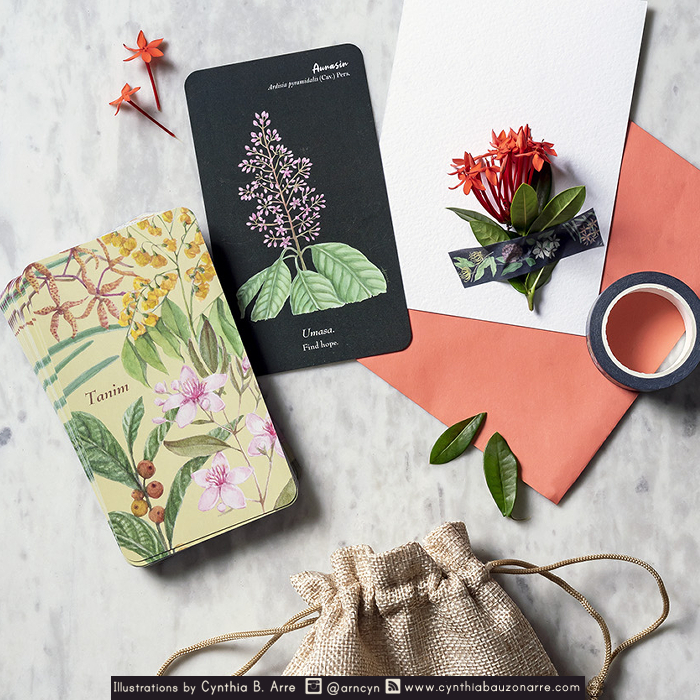 A collaborative project with writer Chinggay Labrador of Practical Magic, the Tanim Filipino Botanical Oracle Deck features 40 cards printed with watercolor illustrations of Philippine native shrubs, vines, trees, and fruits, along with Tagalog and English guide words that invite the user to carve out a mindfulness practice as they get clear and concise action points with every pull — at the same time immersing themselves in Filipino flora.
The decks, offered with matching rolls of washi tape in a special launch set were announced in September 2020, and got completely sold out three days later.
More information on the cards are on the Practical Magic website.
Many thanks to Chinggay Labrador for the trust, and Pierra and Toto Labrador of LabTeamPh for the product shots on this page.
Expertise
Print design
Packaging design
Surface pattern design
Watercolor illustration
Digital illustration
Visual identity
Art direction
Thank you for dropping by!
Is there a story you'd like to tell? I can help you communicate your vision through carefully-crafted design and art.
Let's discuss your project.